How to Choose The Right EV Installer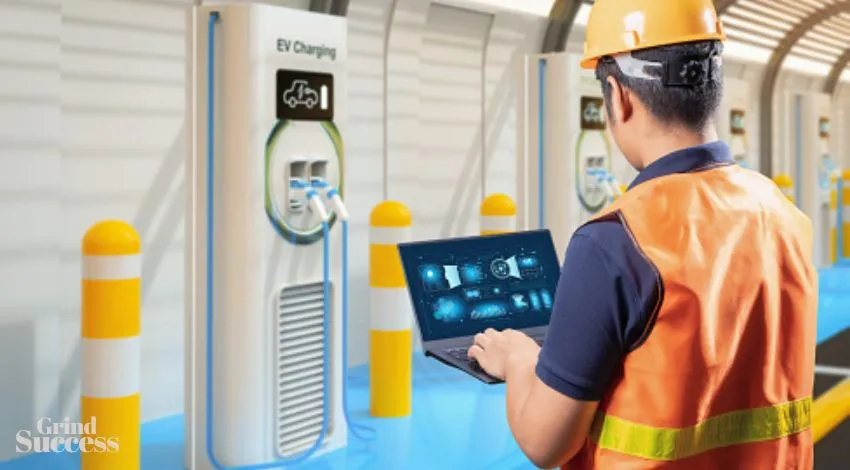 There is a lot to consider when installing electric vehicles or EV charging equipment. The first thing is your location undergoing a site assessment.
Choosing the best and most reliable EV charging station company is another important consideration when installing an EV charger.
There are many options on offer, but you need to be careful when picking the right one. Here are some tips for you to choose the best EV charging station installer.
Choosing a contractor
Choose a reliable EV charging station company that works with electricians and installers with significant experience installing charging stations.
It would be even better if they recommend a contractor in your area with all the necessary qualifications and expertise to install EV charging stations. The first way to do this is to ask your representative when you are not sure who to call.
Your other option is to hire your own contractor. Many people choose to hire a commercial electrician who undertakes charging station installation work. It is not necessary that you use the installer recommended by the company.
However, there are some specific criteria to follow when you look for a commercial contractor for EV charging equipment installation.
What to look for in your installer?
Knowledge
The first thing to do is to check out how knowledgeable your installer is about EV charging stations. You can ask the electrician whether they have completed the EVITP (Electric Vehicle Infrastructure Training Program) certification, which is a program that trains electricians in site assessment.
National Electric Code, load calculations, personal protection equipment, job site safety, and other installation best practices. Remember that you may need to hire a team that includes at least one certified electrician. Some projects may even require more team members to be certified.
Experience
As long as the electrical contractor is licensed, they do not need to have previous experience installing EV charging stations.
However, if you have a choice between an experienced contractor and a non-experienced contractor, it is better you go with the former.
Knowledge of local codes and permitting
The contractor you choose should be well-versed in the various permits required for EV charging equipment installation. These codes may vary by state or other demographics. Hence, the electrician should know what permits are needed in your specific area.
Level 2 stations are considered commercial appliances, but DC fast chargers usually require additional paperwork and permitting with your city and the local utility. There may also be other complications the contractor should know about.
Furthermore, some regions need a certain percentage of EV spots to be ADA accessible, while some others do not allow wheel stops at ADA spots.
Other contractors
Other than an electrician, you may also require services from other contractors. For instance, your equipment may require the installation of bollards or other security measures, a cement pad to be poured, or some parking lot painting work or signage installation. Remember that all these needs should be addressed during the site assessment.
Some money-saving tips
You can cut down on your EV charging station installation in many ways, and one of them is to set the station's coles to power sources. This will help in minimizing the length of trenching and conduits needed.
This will be a less expensive alternative to installing a new meter and service from a nearby utility transformer.
Utilizing load management
Taking advantage of load management can also help you in saving costs. So instead of having each charger on a separate circuit, install multiple chargers in the same circuit if the chargers use load management. This will allow you to divide power among all the chargers currently using the circuit.
Planning for future expansion
From recent events, it is evident that the amount of EV charging stations on the roads is only going to increase. That means the amount of charging equipment you need will also likely increase. Some regions worldwide are planning to phase out internal combustion engine vehicles.
Hence, preparing for future EV charging installation will be a good idea. So upgrade your electrical equipment and running conduits now to reduce your installation costs later when you need to add more charging stations.
Take care of the environmental credits.
Installing EV charging stations can help you earn environmental accreditation. You may receive Leadership in Energy and Environmental Design (LEED) certification or carbon credits.
This certification can help you receive tax breaks. The carbon credits you receive will allow you to sell your unused credits to others.
Takeaway
Whether you are using a contractor recommended by the company or hiring your own contractors, having the equipment installed by a certified electrician who has the necessary certifications is crucial for the safe installation and operation of EV charging stations.