Why Should You Consider a Data Science Bootcamp for Career Advancement?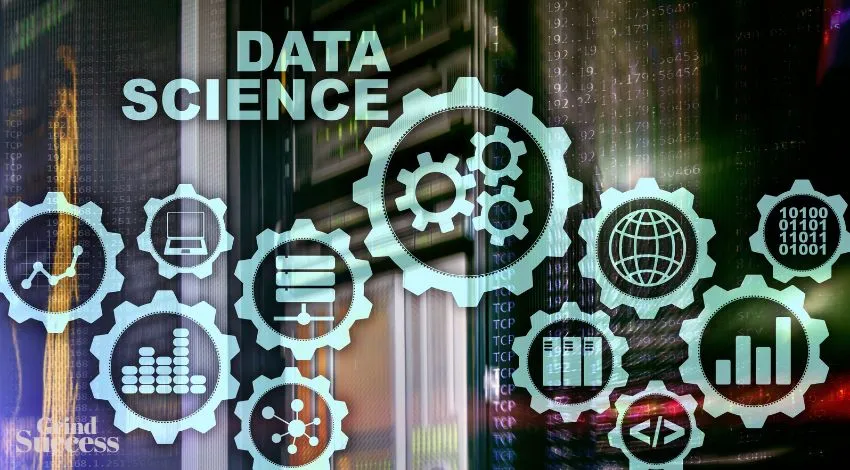 The big data market and the need for data scientists are rising fast. A data science bootcamp can help you learn the skills and get hands-on experience. What makes a "good" data science bootcamp? Can a bootcamp prepare you for technical work?
Do you want to work in data science? Our connected world offers many opportunities to improve your talents. Masters and PhD programs and online courses are available. There are bootcamp programs, or you can train yourself.
No matter your circumstances, there is no best option. Everyone learns differently and from diverse backgrounds. Choose the option that best fits your situation.
Let's look at data science and why you should attend a bootcamp.
What is data science?
Data science is the art (or science!) of understanding massive data. Organizations must leverage their massive data sets, which requires topic expertise.
Data scientists use their computer science, mathematics, and business skills to execute complicated, specialized data analysis, create predictive models and algorithms, and design new data modeling methods, among other things.
Bootcamp—what's that?
Employers want technical skills, so bootcamps educate them. Software engineering, data science, and UX/UI design are typical data scientist bootcamp topics. Unlike a master's degree, a bootcamp is short-term and intensive.
Bootcamps typically span 12–16 weeks and require 40+ hours of class time and outside labor. After graduating, several bootcamps guarantee to assist you in obtaining a job.
What is a Data Science Bootcamp?
Before enrolling in a data science bootcamp, you should know what to expect. Some professionals think bootcamps are like college, but they're not.
Most data science bootcamps are three to six months long and focus on project-based learning. Bootcamps offer students in-demand industry knowledge and abilities they can use on day one instead of spending many semesters on theory and information.
Top reasons to go for a data science bootcamp
Here are the top reasons why one should pursue a data science bootcamp:
1. Excellent outcomes
In a few months, you can become a data scientist. One with limited experience but marketable abilities and project experience can find a career. It is one of the boot camp's primary advantages over master's programs.
Bootcamps are becoming more popular, making them an attractive alternative to postgraduate degrees for employers. With a good education, you can enter your chosen field faster.
2. Gain in-demand skills
The data science bootcamp curriculum is designed to teach cutting-edge skills. Because of their adaptability, bootcamps can teach students about the most valuable platforms and languages as they emerge.
Data science bootcamps teach you everything from programming to data visualization to data analysis to arithmetic so you can launch your career in data science. Employers in the tech industry are actively seeking candidates with data science expertise.
3. Get job-ready in a different field
Bootcamps are great because they may be finished in as little as 15 weeks. There, you can acquire the skills and knowledge required for a career in data science.
Further, some bootcamps offer additional career counseling in addition to classroom instruction.
4. Expand your professional circle
You can expand your professional circle by participating in a bootcamp in person or online. Opportunities range from interacting with guest lecturers and subject matter experts to collaborating with fellow students and professors.
As you expand your professional sphere, you'll learn more about the various subfields within data science and identify your areas of expertise. Additionally, you can frequently rely on your professional network to assist you in finding employment.
Building a professional network is essential to entering the data science business or a career as a data scientist.
5. Train from qualified mentors
Bootcamp instructors are often hired according to their successful experience working in the sector, as opposed to university academics who study the area they are teaching about.
Some bootcamp teachers are even team leaders or hiring managers, so they know firsthand what skills are essential for success in the workplace.
Furthermore, in a data science bootcamp, students have one-on-one time with professors and lecturers when they need extra guidance. The benefit of attending a bootcamp over a traditional institution is that you can count on having the same teacher for the duration of your time there.
Last but not least, your lecturers will provide you with exercises to build your portfolio and make you more appealing to employers. Your projects will closely resemble the field's work.
Which bootcamp is best for you, and why?
After settling on a bootcamp, you can explore additional opportunities. Time commitment, location of classes, and whether or not they are offered online are all crucial factors.
Recognize your preferred method of learning
Identifying the optimal learning environment requires first understanding how you absorb information. Remember: Which, full-time instruction or independent study, interests you more? Which do you prefer: working alone or with others? Do you need a work buddy to keep you on track, or can you keep yourself motivated?
Choose a Suitable Bootcamp
Here are the types of bootcamp you can choose from based on your learning preferences:
1. Full-time bootcamps
Full-time bootcamps involve 40 hours of class per week and time for research and projects. With this strategy, you can complete your program in 15 weeks and enter the workforce sooner than expected.
This model helps you reach your goals quickly. It can be challenging to balance this type of immersion curriculum.
2. Flexible pace bootcamps
Some bootcamps have a relaxed pace. This option is better for individuals who need to work during bootcamp or have a less flexible lifestyle.
Different jobs you can get following a Data Science Bootcamp
By 2026, the U.S. Bureau of Labor Statistics expects data science to create over 11 million jobs. Data science is a promising career right now.
Data science encompasses several roles, including data analysts, business analysts, data science managers, program managers, machine learning developers, data engineers, and more.
If you're a competent programmer, a data science bootcamp will prepare you for a career as a machine learning developer requiring ML and programming skills.
Final thoughts
Data science bootcamps depend on your job ambitions. Data science bootcamps provide fast training for data scientists. Practice on the Simplilearn online learning platform after finishing your program.