7 Exciting Things to Do When on a Desert Safari Trip in Dubai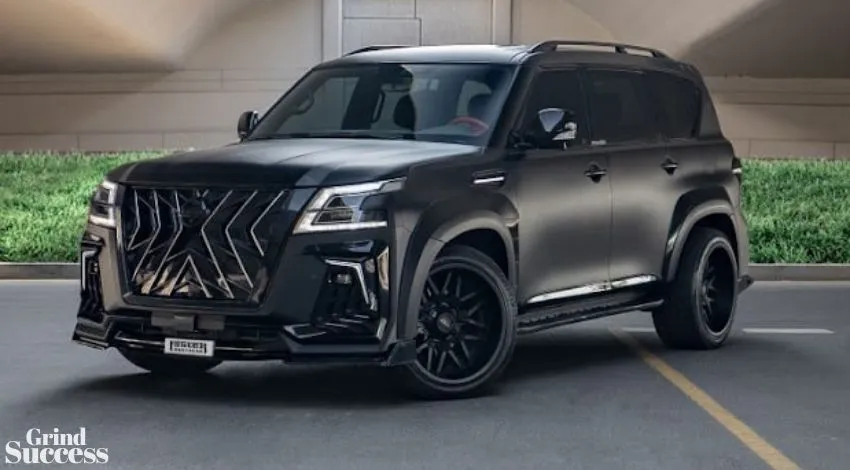 Desert safaris have been Dubai's staple attractions for quite a while. Connecting with nature and leaving the big city life behind provides a serene experience. Tourists from around the world spend quality time in the desert with family and friends.
Powerful vehicles like Nissan Patrol for rent in Dubai are available all year to support desert safari trips of all kinds.
Also, tour companies provide comprehensive desert safari experiences. Their drivers or chauffeurs will take you to the desert in powerful vehicles and their guides will be with you the whole time.
Some desert safari companies even have their dedicated spots in the deserts. Selecting the best option can provide the best Dubai desert safari experience.
Here are some of the most exciting things to do on a desert safari trip in Dubai:
1. Dune Bashing with a Powerful SUV
Experience the thrill of dune bashing, an exhilarating ride over the desert's dunes in a 4×4 vehicle. Expert drivers will take you on a heart-pounding journey as you traverse the undulating landscape. The adrenaline rush and breathtaking views make dune bashing a must-do activity for adventure enthusiasts.
Modified powerful vehicles are available for the best dune-bashing experiences. Also, dune buggies provide a different kind of experience as well. There are dedicated dune-bashing sites in the desert as well with some towering higher than you expect.
However, bashing the tallest dunes is not an easy task at all. If you do not have the skill, it's best left to the experts. It is an adrenaline-raising activity that will make your desert trip more exciting.
2. The Peacefulness of Camel Riding
Connect with the desert's historical roots by taking a camel ride across the sandy terrain. Camels have been a vital mode of transport for centuries in these arid regions, and riding one offers a unique perspective of the landscape.
Camel rides are very peaceful and calming in nature. These animals have been called 'The Ships of the Desert' for a reason. They calmly walk on the sand as if it were just another surface. As you sway atop a camel's back, you'll appreciate the vastness and tranquility of the desert.
Camel rides are available at most desert safari camping sites. Also, it is a very affordable experience. The owners of the camel don't demand much. Whatever you can spare should be enough payment.
3. Experience the Majestic Sunset Photography
If you are a photography buff, visiting the majestic deserts of Dubai will be a great experience. The desert's sweeping vistas and dramatic dunes provide an excellent backdrop for capturing stunning sunset photographs.
As the sun dips below the horizon, the sky transforms into a canvas of warm hues, creating a magical atmosphere. Whether you're an amateur or a professional photographer, the desert's beauty will inspire you to capture its essence.
Capture the orange glow of the majestic sunset. If you are visiting the desert with a friend or a loved one, make them the subject with the sunset backdrop. People have tried different things with the sunset backdrop. It is an exciting experience.
4. Indulge in Exciting Cultural Experiences
Dubai is rich in Middle Eastern culture. There are traces of it available everywhere in the desert. Visiting small villages in the desert can take you right back to the roots of local culture.
Many desert safari tours offer opportunities to engage with Emirati culture. You can participate in traditional activities such as henna painting, dress in traditional clothing, and witness captivating performances of belly dancing and tanoura (whirling) shows.
Learn more about local foods from the local people as well. Spend more time with nature and you will find out much more about the local culture and traditions. These exciting experiences offer insights into the rich heritage of the region.
5. Desert Camping and Overnight Safari
After an adventurous day, unwind at a desert camp. These camps provide a comfortable setting where you can savor Arabian cuisine, including grilled meats and flavorful dishes. Some tour companies offer overnight desert safari packages as well.
There are dedicated overnight desert safari places around Dubai. Relax on plush cushions and rugs as you enjoy shisha (water pipe) and stargazing. Some camps even entertain with live music, adding to the festive ambiance.
Spending the night in the desert truly frees the mind up from the busy routine life. Experience the calmness of the desert and leave everything behind just for the moment. Also, overnight desert safari honeymoon trips are exciting opportunities as well.
6. Don't Forget the Live Arabian Barbeque
Arabian food is delicious. It is second to none when it comes to grilling. Desert safari trips can provide the opportunity for hunting as well. Some desert safari sites are well managed offering good local food experiences too. Live Arabian barbeque is one of them.
Experience the locals cooking food in traditional ways. Ask for traditional grills rather than those modern ones. The experience is quite exciting and very tasteful for every preference. Live barbeque in the desert also provides a great opportunity for some nice pictures.
7. Indulge in the Amazing Stargazing Experience
Stargazing is an exciting activity for families and professional astronomers. Also, a trip to the desert will take you away from the city lights and polluted atmosphere. With a clean sky, stargazers will get plenty of opportunity to spot those galaxy formations.
Also, the desert sky is filled with so many stars. Experience the calmness and tranquility of a stargazing journey in all its glory. Take the best cameras or telescopes with you to make your experience even better. Unhindered views of the sky are available all night long with overnight desert safari trips.
Final Words
Planning your desert safari trip in Dubai is such an exciting experience. There are so many things to do that will make you fall in love with the Arabian desert. Hire a dune buggy or a powerful SUV to bash those dunes. Also, a camel ride is an exciting and peaceful opportunity.
Mix with the locals and find out more about the local culture and heritage. Take plenty of memorable Dubai sunset pictures. Also, live Arabian Barbeque and stargazing are some of the best experiences. Plan your trip to the desert well to get the most excitement out of it.