How Solar Panels for Home Can Save You Money?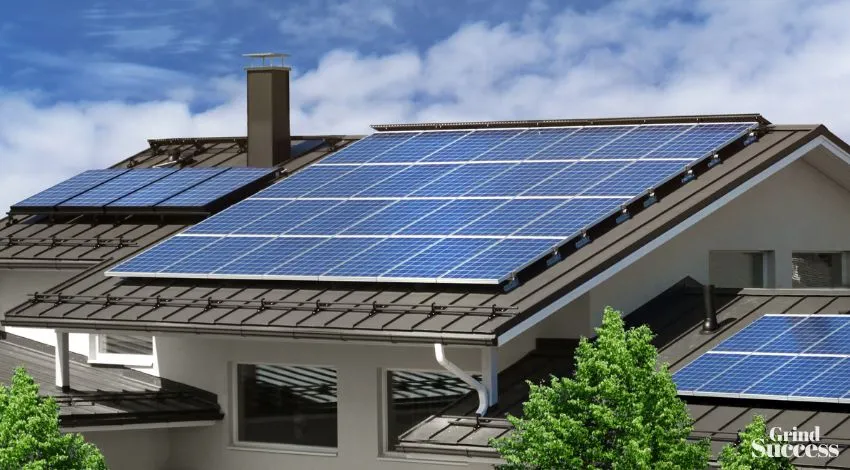 Are you tired of paying high electricity bills every month? Do you want to reduce your carbon footprint and contribute to the environment? If yes, then it's time to consider solar panels for your home. Solar panels are one of the most efficient, reliable, and cost-effective renewable energy sources.
In this article, we will explore the benefits of solar panels for home, why Mon Perc Solar Panels are the best choice, how much they cost in India, and what government schemes or subsidies are available.
We will also guide you on how to choose the right solar panels for home and how to finance its installation with Loom Solar.
Introduction to Solar Panels for Home
Solar panels are photovoltaic (PV) panels that convert sunlight into electricity. They are installed on rooftops or open spaces and connected to an inverter that converts the DC current into AC current.
The AC current is then used to power household appliances and lighting. Solar panels for the home can either be connected to the grid or be used as a standalone system with batteries for backup.
Reason to Choose Mon Perc Solar Panels
Mon Perc Solar Panels are the best choice for your home as they are highly efficient, durable, and long-lasting. They are made with advanced PERC (Passivated Emitter Rear Cell) technology that increases the panels' efficiency by up to 20%.
The PERC technology ensures that the panels absorb more sunlight and convert it into electricity. Mon Perc Solar Panels also have a low-temperature coefficient, meaning they perform better in hot and humid weather. They are also tested for harsh weather conditions and have a 25-year warranty.
How Much Does a Mon Perc Solar Panel Cost in India?
The cost of a Mon Perc Solar Panel in India varies depending on the wattage, brand, and installation charges. A 335W Mon Perc Solar Panel costs around INR 9,000 to INR 10,000. However, the price may increase or decrease based on the location, government subsidies, and financing options. 
What are the Indian Government's Schemes or Subsidies for It?
The Indian government has launched various schemes and subsidies to promote solar energy and reduce carbon emissions.
The most popular scheme is the PM-KUSUM Yojana, which provides financial assistance to farmers for installing solar pumps, grid-connected solar power plants, and standalone solar pumps.
Other schemes include the Solar Rooftop Photovoltaic (SRTPV) Program, which provides a subsidy of up to 40% for residential consumers, and the Renewable Energy Certificate (REC) Mechanism, which provides incentives to developers for generating renewable energy.
How to Finance Your Solar Panel Installation with Loom Solar
Loom Solar is a leading solar panel brand in India that offers financing options for solar panel installation. Loom Solar provides a 100% financing option with zero down payment, processing fees, and prepayment charges.
The financing scheme is available for up to 5 years and can be availed by residential and commercial customers. Loom Solar also offers a buyback option for customers who want to sell their excess electricity to the grid.
Conclusion
In conclusion, solar panels for homes are a smart and cost-effective way to reduce your electricity bills, contribute to the environment, and increase the value of your property.
Mon Perc Solar Panels are the best choice as they are highly efficient, durable, and long-lasting. These panels are also compatible with a lithium battery, making them an even better investment for those looking to store excess solar energy for later use.