How To Start A Freight Broker Business?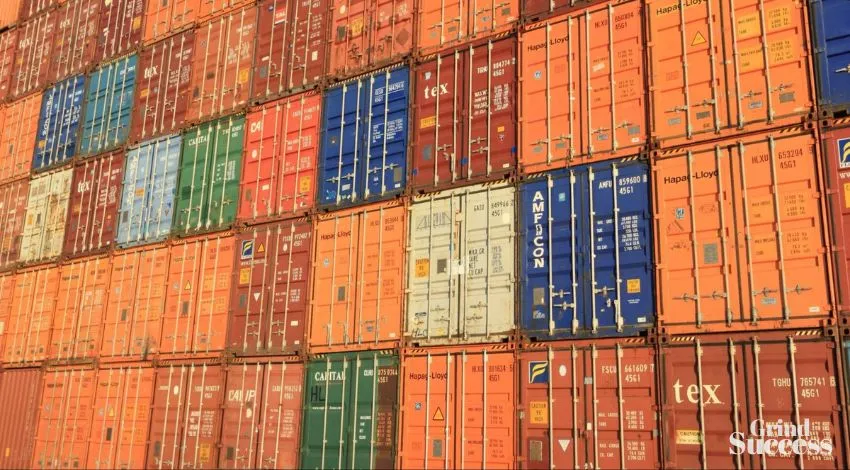 Two key factors explain why the freight forwarding industry is experiencing exponential growth in the current market. These are the rise in international trade and the growing demand for e-commerce.
The first has led to businesses expanding across nations, leading to a need for the reliable and efficient transportation of goods across borders.
Second, the rise in online shopping has led to a greater demand for delivery services, which freight forwarders are well-positioned to meet.
As a result, the global freight forwarding industry grew by almost 4 percent last year into a 199-billion-dollar industry and is forecasted to rise to 227 billion by 2027.
Starting a freight forwarding business can therefore be an extremely profitable endeavor. Anyone contemplating such an idea must remember that it requires a significant investment of time and resources.
While there is no shortcut to this process, the following steps will give you a general guideline you should follow when preparing to create your freight forwarding brokerage. Without further ado, let us get straight to the topic.
1. Understand Your Industry
The first step that you need to take before considering starting a freight broker business is gaining a deep understanding of the industry.
Within this, you must first understand the responsibilities of a freight forwarder and the services they provide to the carriers and the shippers. 
A successful freight broker will make all communications and movement of cargo between shippers and carriers seamless with no delay.
To create a business capable of doing this, one must first understand all the logistical and technical requirements of the industry.
Following this, you should research the different types of freight and logistic services available and the various regulations and compliance standards applicable to freight brokers.
You must also develop a nuanced understanding of the different kinds of shippers and carriers within the industry and their varying needs from a freight brokerage.
2. Build A Business Plan
Once you have a deeper understanding of the needs and requirements of freight forwarding, the next step is constructing a business plan. It will involve a detailed analysis of the industry, your target customers, and competitors.
Your business plan must include a clear vision and strategy that differentiates you from other companies in the industry to give you a competitive edge.
Any successful business plan must also include financial forecasting. It includes your projected revenues and expenses and the expected costs of starting and operating a freight broker business.
A successful business plan will also include your company's long-term goals and a detailed outline of the steps to get there.
Having a structured, detailed, and convincing business plan is a requirement for a successful business.
It will be a great asset when you approach investors looking for funding. They are looking for companies with a clear vision and a structured and efficient approach to achieving their goals. These are opportunities with relatively low risk and a lot of potential upsides.
3. Get The Necessary Licenses
To register a freight broker business, you must first register your company. It involves naming your company and deciding on a business structure (whether your company is a sole proprietorship, partnership, corporation, or limited liability company).
This process will involve hiring a registered agent who will handle the correspondence with the relevant authority concerning the company's incorporation. The state the company is incorporated in and the business structure of the company will decide who the relevant authority is.
After incorporating your business, it is vital to ensure your freight brokerage gets registered with the relevant regulatory bodies.
All freight brokerages must register with the Federal Motor Carrier Safety Administration (FMCSA). Without this license, you cannot begin operating your business.
You must ensure your company complies with the different state regulations governing freight brokerages wherever your company operates, as an inability to follow these may result in fines and penalties.
4. Network With Carriers And Shippers
Once your company is legally fit to operate, you must work towards finding carriers to increase the capacity of goods your company can carry.
Here it is pivotal to do networking by attending industry events with other freight brokers, as this can amplify the number of carriers you can reach. Freight brokers can also rely on carrier lists, a list that allows you to search for verified carriers based on their routes.
Finding shippers is also essential as they offer a clientele that can help your company grow.
See if your existing client base has companies that are part of a larger organization and whether other divisions within it may have needs for moving their products.
Examine companies your clients work with, someone they source raw materials from, or provide their product.
You can also look into companies similar to the ones that are part of your clientele and reach out to them to see if you can offer any of your services.
Once you have an established name and reputation, shippers will come to you looking to have their products moved.
Before that, it is necessary to be proactive and work towards finding prospective clients you can approach to expand your business.
5. Keep Up With New Technology
When your business begins growing, you must invest in technology and automation to ensure streamlined operations and maximum efficiency.
Investing in a Transport Management System (TMS) is a way of optimizing your business. It helps automate many aspects of the logistical process, freeing up human resources for other areas of the company that require more critical thinking.
A TMS also helps avoid time delays, minimizes errors, and reduces future costs.
Alongside this, it is important to remain proactive concerning emerging developments and new practices.
The former is often a gateway for potential growth and expansion, while the latter is essential in ensuring your company remains competitive within a growing industry.
Conclusion
In this post-pandemic world, global trade is on the rise, businesses are expanding beyond their borders, and the market for online shopping is growing. All these factors contribute to a growing demand for managing the movement of cargo between shippers and suppliers.
Demand for freight broker businesses is growing, and this industry is full of opportunities for aspiring entrepreneurs.
While it will be time-consuming and resource-requiring, following the steps outlined in this article can ensure that you are on track to grow and succeed as a business.