Choosing The Best Healthcare Plan: Expert Tips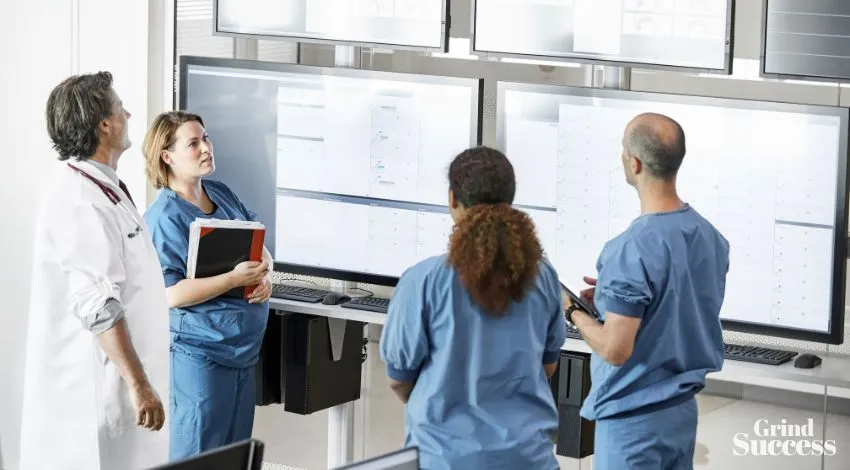 Buying health insurance outside a job-based plan can be puzzling. There may be a lot of new terms; you may need to know some new words related to insurance plans.
Also, you need to think hard about your health and finances and navigate through them before a deadline. The availability of numerous options makes it even more difficult to make a decision. If you want to find the best healthcare plans keep the following things in mind.
Consider your needs
Think about what you or your family need and find the best healthcare plans as per your needs. Remember that the coverage can change from year to year. So know what plans will work better for your circumstances.
If you or your family have significant healthcare needs, keep separate programs with different levels of coverage or other pricing.
Check your coverage options.
If you are looking for health insurance plans outside of an employer, it would be better to think about what degree of coverage you need when selecting a plan.
It does not affect the quality of care that you get. Remember that individualized health insurance plans are mostly categorized by how much coverage they offer.
Usually, the plans are presented in categories like silver, bronze, and gold, which differ in how you and your plan split costs.
Review the premiums, deductibles, and copayments.
These are the out-of-pocket costs accompanying a health insurance premium, which is the amount you pay for your coverage, regardless of the services you use.
Deductibles are the amount you pay before your insurance kicks in. Copayments are a fixed fee for certain kinds of office visits, prescriptions, and other care. These are paid at the time of the service.
The insurance plan may also include some other costs like coinsurance on certain services, which may include things like the insurance covering 80% of your medical expenses, leaving the 20% for you. Several plans may also have out-of-pocket maximums, which, once hit, your insurance will cover all the costs.
All of these out-of-pocket costs can get complicated and may also take a toll on your budget. So ensure that you give enough time to consider what services you may need over the next year and also look at the costs that may be associated with those services under each plan.
Check the provider networks
Make a list of all the healthcare providers you may need in the next year, like physicians, specialists, specific hospitals, pharmacies, or clinics.
Then you can review each plan during the open enrollment to check if your preferences are included. Remember that medical professionals and insurance companies are continually updating their contracts.
So the doctors and other healthcare providers included in the network in the last year may be out-of-network next year.
Consider the FSAs and HSAs
Flexible Spending Accounts (FSAs) and Health Savings Accounts (HSAs) allow you to set aside pre-tax dollars for paying eligible healthcare expenses like copays, some medical equipment, and certain prescriptions.
However, you should know that these plans are not available for everyone because HSAs require enrollment in a high-deductible health plan or catastrophic plan, and FSAs are only offered through employers.
So if you plan to use HSAs or FSAs, make sure that you check the contribution limits and rollover policy. It would be even better to confirm that these accounts cover the types of medical expenses that you may use in the coming year.
Know the difference between HMOs and PPOs
Health Maintenance Organizations (HMOs) may only offer coverage if you see doctors within the HMO network.
At the same time, the Preferred Provider Organizations (PPOs) may provide some coverage for out-of-network services. Also, HMO networks tend to be much smaller, and you may need to name a primary care physician who will be referring you to any necessary specialist.
Moreover, HMOs also tend to have lower premiums and deductibles. Whereas PPOs have a wider network and do not require any referrals. However, they can be more expensive.
Check if your medications are covered.
Make a list of your medications and check whether you take name-brand prescription drugs or generic drugs. Keep in mind that name-brand or patented drugs can be costly.
So ensure that you find a policy that covers them. On the other hand, generic drugs are generally lower in cost. If your prescriptions are primarily generic, you may be more comfortable paying out of pocket.
You may even call your healthcare insurance provider to check whether the plan you are considering covers the medications and also ensure that you ask about the copays for filling and refilling prescriptions.
To Sum Up
These steps will help you get through the puzzle of selecting a health insurance plan so that you get the best one that is the most suitable for your preferences.