The Best Tennis Shoes For Players Of All Levels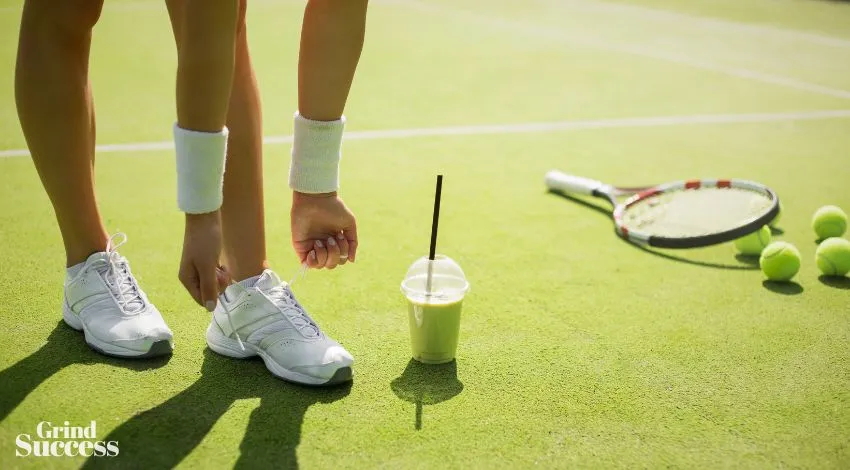 So, you're a tennis player and you're looking for grass tennis shoes to help make your game better. Don't worry – we've got you covered. In this article, we'll provide information on every type of tennis shoe on the market and what they offer as pros and cons.
Tennis shoes come in all shapes and sizes, and there is no one perfect shoe for everyone. So which shoes are best for beginners, intermediates, and experts?
Beginners: If you're a beginner, you don't need the most expensive tennis shoes. In fact, some of the cheapest tennis shoes are actually very good quality. A good starter shoe will have a cushion in the sole and a soft leather or fabric upper.
Intermediates: If you're an intermediate player, you probably want to invest in a good pair of tennis shoes. You may be using them for more competitive matches, so it's important that your shoes are durable and offer good support. Look for shoes with a stiffer sole and more support around the ankle and toe areas.
Experts: For players at the expert level, there is definitely a need for high-quality tennis shoes. They need shoes that can handle heavy use, have lots of support, and be durable. Look for shoes with a reinforced sole and extra padding around the ankle and heel area to ensure durability.
What to Consider When Buying Tennis Shoes
When it comes to finding the perfect tennis shoes for you, there are a few things you should keep in mind.
First and foremost, your shoe size is important. You don't want to be wearing something that's too big or too small, as this can cause discomfort and even lead to injuries.
Secondly, make sure the shoe you choose has the right support and cushioning. Not only will this ensure your foot stays comfortable during play, but it can also help you with better foot control and accuracy.
Finally, consider factors like durability and comfort when selecting a pair of shoes. You don't want something that's going to fall apart after a few months of use or that's unbearable to wear for long periods of time. With these tips in mind, you're guaranteed to find the perfect tennis shoes for your needs!
How to Choose Your Tennis Shoes
When it comes to choosing the right tennis shoes, there are a few things to keep in mind. First, make sure you have your foot size measured. Next, find a shoe that fits well and feels comfortable. Third, consider the type of surface you'll be playing on. Finally, pick a color or style that you love!
If you're not sure what size to get, visit a sporting goods store and ask for help. They can also measure your foot length and width. Once you know your foot size, head over to Tennis-Warehouse.com to find the perfect tennis shoes for you!
There are many different types of tennis shoes on the market, so it can be hard to decide which one is right for you. The most important thing is to find something that feels good and fits well. You might want to try on several different styles before making a purchase so that you can find the perfect fit.
When playing on hard surfaces like concrete or asphalt, choose shoes with good traction. This will help prevent slipping and falling into embarrassing situations. For softer surfaces like grass or carpet, go for less aggressive shoes that provide more cushioning and support.
Finally, be sure to pick a color or style that you love! You'll look better dressed up than anyone else at your next match!
Different Types of Tennis Shoes
Different types of tennis shoes are available to cater to different needs and playing levels. For beginner players, sneakers or running shoes may be sufficient. As players improve, they may want to upgrade to a more specialized shoe, such as a tennis flat or trainers.
For intermediate and advanced players, there are specific types of tennis shoes that can provide the best performance. These include:-
Tennis flats:
Most commonly used by beginner and intermediate-level players, these shoes provide good cushioning and stabilization for your foot during play. They also tend to be lightweight so you can move around easily on the court.
Trainers:
Designed for more serious players who want maximum stability and support, trainers provide a snug fit that helps reduce pronation (a motion in which the foot rolls inward). They're not typically recommended for beginners since they can be difficult to break in and require more practice moving around on the court.
Tennis balls:
Players of all levels should have a variety of balls to choose from, including hard courts (which require a harder ball), indoor surfaces (which require a softer ball), and grass courts (which require an average ball).
Different types of balls offer different degrees of control, power, spin, speed, and bounce; it's important to find the type that works best for you.
Why Yonex Tennis Shoes Are the Best These Days
When choosing tennis shoes, it is important to consider a player's level and type of play. For the beginner or low-level players, shoes with good control and stability are key. Shoes that have little bounce or cushion provide a more solid feel on the court, making it easier for these players to learn proper footwork and stroke technique.
As a player progresses and improves their skills, they may want to switch to shoes with more durability and cushioning in order to increase their power and speed on the court.
One brand that offers both beginner-friendly shoes, as well as those that can handle advanced play, is Yonex. Their tennis shoes come in a variety of styles to fit all levels of athletes, from recreational players who just want something comfortable for practice sessions, to competitive pros who need shoes that can take a beating.
Some of the best features of Yonex tennis shoes include their breathable mesh uppers that wick away sweat, providing good ventilation; their TPU midsole for durability; and their rubber outsole for traction on hard courts.
If you're looking for quality Tennis Shoes that will last through multiple matches and seasons of playing, then check out Yonex!
Conclusion
When it comes to tennis shoes, there is a lot of confusion and misinformation out there. This guide aims to clear up some of that confusion by sharing the best tennis shoes for players of all levels.
Whether you are just starting out or you have been playing for years, our selection of shoes will help you find the perfect pair to improve your game. Thanks for reading!