Dr. Sep Pouresa – A Dentist Encouraging People to Maintain Physical Health by Living Healthy Lifestyles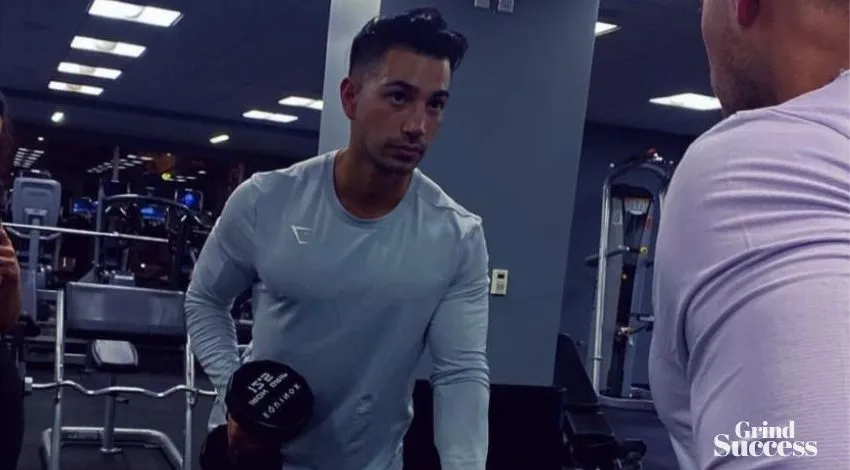 Being healthy implies good mental and emotional health and being physically fit. A healthy lifestyle should include a commitment to good health. A healthy lifestyle can also aid in the prevention of chronic diseases and debilitating conditions.
Self-esteem and self-image depend on how people feel about themselves and how well they care for their physical and mental well-being. Living a healthy lifestyle means taking care of the body and the mind.
A positive outlook on life can increase people's vitality, develop inner power, motivate others, and give them the resolve to overcome obstacles. Exercise is essential for managing and reducing the symptoms of peripheral neuropathy, including aerobic, flexibility, strength training, and balancing activities.
A good diet and exercise are the first defense against many diseases and conditions. When it comes to personality, teeth are essential components of our bodies. Maintaining a cheerful personality and boosting confidence are greatly aided by having healthy and clean teeth.
People who encourage others to attain a healthy lifestyle are essential because they motivate people. There are a few people who have been successful in more than one career field and have been able to forge their unique personalities in each.
Dr. Sep Pouresa, a Dentist, Kinesiologist, Bodybuilder, and INBA Men's Physique competitor, is one of them. In addition to being a doctor, he has made a name for himself as a fitness expert. He has completed his Doctorate of Dental Medicine (DMD) and Bachelor of Science in Kinesiology (B. Kin).
The dentist Sep Pouresa lives in San Francisco, California. He has popularity on the social media platform Instagram and can inspire others to live healthy lives.
Early Life and Career of Sep Pouresa
Pouresa was interested in being a part of gyms since his dad got him a gym membership in their neighborhood YMCA. At the time, the dentist was fourteen years old.
He grew more enthusiastic about human physiology, which inspired him to work toward a kinesiology degree. He began posting fitness videos on his social media account in dental school. It was at the same time his passion for dentistry began to grow.
Pouresa became captivated by both occupations, which inspired him to register for his first Men's Physique competition with the IDFA (International Drug-Free Association). He began participating in more competitions and entered the Men's Physique division of the INBA (International Natural Bodybuilding Association).
He has led a career as a general and cosmetic dentist while building a name for himself in the fitness industry. @dr.spouresa informs his followers about many topics around health and fitness while also making a significant contribution to the dentistry community by offering cutting-edge techniques for oral cleanliness and health.
Youngsters nowadays are busy with unimportant activities that will not benefit their lives. However, while pursuing his doctorate in dental medicine at McGill University, followed by a residency in advanced education in general dentistry, Dr. Pouresa became aware of the lack of work-life balance. With positive energy, he tried to improve himself to achieve his dreams and inspire others.
Unique Way of Treating Patients
Patients frequently feel anxious or stressed before going to the dentist. Dentists must be able to listen to their concerns and make them feel at ease. Additionally, dentists can use communication when instructing patients to practice good oral hygiene.
To ensure that the patient fully understands what is happening in their mouth and any recommended procedures, the ideal dentist can simplify complicated procedures and processes. The method that Pouresa uses in the treatment of patient care is distinctive.
He empowers his patients and gives them the knowledge they need to avoid the underlying cause of the oral disease rather than just treating the symptoms.
Time Management is the Key to a Successful Life
The technique of scheduling and regulating the amount of time to devote to particular tasks is known as time management.
Greater productivity, less stress, and more opportunity to pursue the things that matter are all advantages of effective time management. Many resources are available through time management strategies, and others' life examples help people become better time managers.
An individual may accomplish more in less time with effective time management, reducing pressure and achieving success. Increasing productivity at the gym or meal planning while studying for board exams and seeing patients were sometimes tricky for Portsea.
However, he fulfilled his multiple roles and responsibilities by utilizing excellent time management skills. Dr. Sep Pouresa is a multi-talented dentist motivating people to maintain excellent physical and mental health by leading healthy lifestyles.