6 Finance Tips That Will Help Escalate Your Business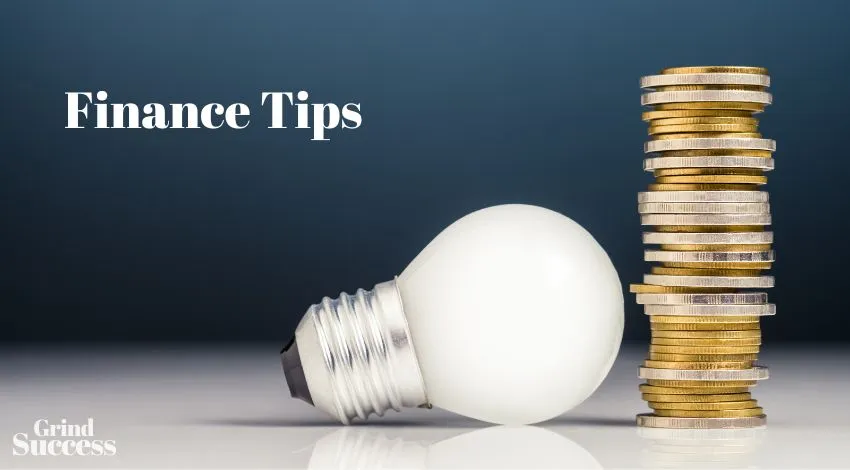 A business cannot grow and flourish unless its finance department is strong. Finance management plays a key role in the profitability and success of a business.
Managing finances is one of the most significant aspects of a business because it makes financial sustainability achievable.
Through effective financial management, you can create a more strategic plan for earning, spending, and saving money.
One of the major reasons why most businesses fail is because business owners often neglect the finance department.
If you manage your finances the right way, you can make better decisions related to investments, budgeting, raising capital, borrowing money, and much more.
In addition, financial management is also linked with cash flow monitoring, expenses management, profitability, funds allocation, etc. You can achieve your business goals and objectives if you keep your finance department upright.
Here are some finance tips that will help make your business a success:
1. Create a Financial Strategy
If you are a business owner, your foremost step toward a successful business should be the formulation of a financial plan in a strategic way.
Be sure to create a financial roadmap that aligns with the goals and objectives of your business, along with the assessment of your resources, budget, costs, and profit.
Documentation of your financial plan is important because it will help you develop a vision for the success of your business. You will also have an outline of the controlling principles on which your business will operate.
Generating a financial plan can be challenging, and you may need a little assistance in creating the most suitable and effective growth plan for your business.
You may also detect the need for a business transformation for future growth, and it should be done in coordination with a business strategy consulting firm.
2. Cut Down Your Costs
Focusing on your products and services is good, but make sure you create cost-effective strategies for the production and delivery of those products. Take the necessary measures to reduce your expenses and increase profitability.
The key is to stick to the financial plan you have made for your business. By reducing your costs, you can improve your cash flow, product quality, and service levels.
The real question is how to cut down your costs. Start by gathering data and diligently tracking your expenses.
Moreover, check the past variable costs (raw materials, commission, labor) of your business and then calculate the number of sales they represent.
3. Reinvest in Your Business
If your business is generating a good profit, you are moving in the right direction. But do not forget about your long-term goals and plans while celebrating your victories.
Reinvesting your profits back into your business will help it grow at a faster pace. Your business will also have a noticeable presence in the market or industry because there will be more opportunities for employees, stakeholders, and customers.
Reinvesting in your business will not only increase your revenue streams but also generate an increased profit. Therefore, whenever you have extra funds left, invest them again into your business instead of spending every penny.
4. Do Not Spend Every Penny
Every business has its highs and lows, and you should always be prepared for unfavorable circumstances. Spending all of your income and saving none is not a wise choice.
It is essential to save a portion of your income because it will help you in case of financial setbacks and market downturns. Saving money can minimize uncertainties and provide financial security. You can save money by keeping aside some portion of the income you generate every month.
Moreover, you can also open a savings account for the sole purpose of managing your business's finances. A savings account will make it easier to set aside a little bit of your income every month.
One of the main advantages of a savings account is you can further expand your business without paying interest. Your money will be saved for major purchases as well as emergencies.
5. Pay Yourself
Saving money is necessary, but it is equally important to reward yourself for all the handwork and effort you put into your business. Remember to acknowledge your role in the growth and success of your business.
It is also undeniable that you have your personal needs and responsibilities, and you will need money for their fulfillment. Therefore, do not forget to recompense yourself; you deserve it. It will give you resources and also keep you motivated to escalate your business even more.
Rewarding yourself is also helpful in creating a healthy relationship between your business and you. A healthy work/reward cycle is beneficial for your business in the long run.
Moreover, if you pay yourself first before making large purchases, you will have your priorities figured out. In some cases, business owners also save some portion of that money apart from their savings account. This is how you will have a large amount of money saved for unforeseen circumstances.
6. Manage Your Cash Flow
A failure to effectively manage cash flow is one of the main reasons why businesses go in the red in the initial stages of operation. Make sure that you are consistently monitoring your cash flow.
What is cash flow? Cash flow is the measure of money received and spent on your business. If your business has more cash coming in than going out, it means you have a positive cash flow.
Therefore, if you keep tracking your cash flow, you will be able to save your business from major losses. Minor shortcomings, if addressed and managed on time, can save you from major setbacks.
Conclusion
Managing finance should be the utmost priority of business owners, but it often lies at the bottom of their priority list. If your finance department is not healthy and well-managed, your business will most likely end up in a massive failure.
Negligence towards finance management can bring you major losses. Therefore, it is important to pay necessary attention to your finances before it's too late. Your business will be a success if you monitor finances the right way.