How to Get into CyberSecurity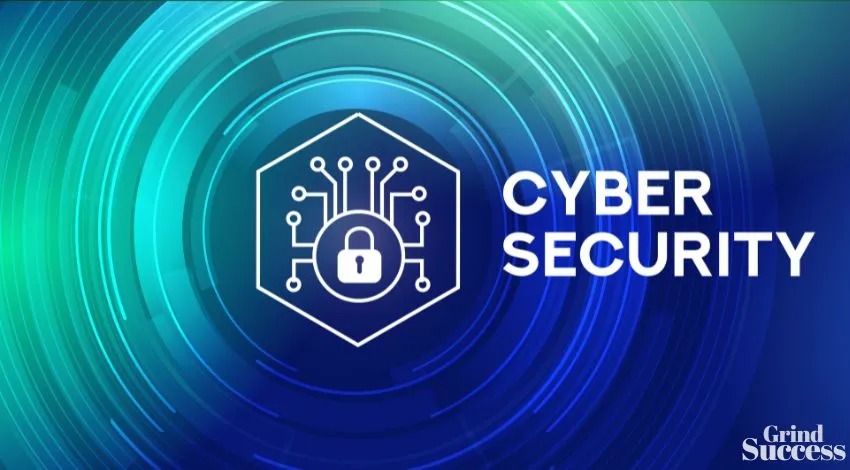 Cybersecurity is a diverse sector and it's normal for people to be confused about how to enter the world of cybersecurity.
This article will clarify cyber security, examine the job prognosis for the sector, and go into detail on how to enter the field of cyber security.
What is Cyber Security?
The practice of protecting networks, resources, and systems from digital and cyberattacks is known as cyber security. Therefore, any time you take action to protect a system or network against cyberattacks, you are practicing cyber security.
Cyber security is much more complicated than simply putting antivirus or antispyware software on your computers, despite its seeming simplicity.
It is a vast, all-encompassing field made up of various disciplines and best practices for maintaining the security, consistency, and dependability of networks and digital systems.
Why is Cyber Security Important?
The importance of cyber security is increasing. Fundamentally speaking, our society today is more dependent on technology than ever before, and there are no signs that this tendency will reverse. Data breaches that may lead to identity theft are now openly proclaimed on social media platforms.
Nowadays, private data is kept in Cloud storage services like Dropbox or Google Drive, including social security and credit card numbers, and bank account information.
The truth is that whether you are an individual, a small business, or a major global corporation, you rely on computer systems every day.
When we combine this with the rise of Cloud services, inadequate Cloud service security, phones, and the Internet of Things (IoT), we now have a wide spectrum of potential security vulnerabilities that were not present a few decades ago.
As a result, finding solutions to secure the data on which we rely is vital at both the individual and corporate levels.
Basic Education Requirements for Cyber Security Jobs
Cybersecurity is a broad field with numerous employment opportunities. There is something you can add to the conversation on cyber security, regardless of your background. As a result, there are different educational requirements for cyber security.
For instance, a Bachelor's degree in cyber security or even a related topic is not usually necessary for entry-level cyber security positions.
On the other hand, more advanced positions call for at least a Bachelor's and, in some cases, a Master's degree.
How to Get into Cyber Security if You Come from Another Technical Field?
If you have a technical background, you most certainly have some of the key abilities required for a cybersecurity career.
Software developers, for instance, already have a ton of expertise working with databases, client-side frameworks, and back-end technologies. However, they frequently need to brush up on data systems, network security, and threat detection.
However, programmers do not hold a special role. Many technical disciplines serve as entry points for careers in cyber security.
Experts working in security intelligence, systems engineering, and financial and risk analysis are all frequent entrance points for people transitioning into the industry from other tech-centric industries.
Risk Assessment and Management
You'll need to be knowledgeable about Operating Systems, encryption, network security, handling and responding to security incidents, and programming languages to identify risk and make wise decisions about minimizing it.
Authentication
cyber security experts can set up new authentication procedures, spot potential data leaks, and modify current authentication systems to fit different circumstances.
Linux
cyber security experts utilize Linux because it is a well-liked open-source operating system that provides greater operating flexibility and transparency than traditional operating systems.
The majority of cyber security technologies were created and optimized for Linux platforms. For vulnerability analysis, ethical hacking, and penetration testing, cyber security experts employ specialized Linux distributions.
Information Systems
Information systems (IS) is a general word that describes the methods used to gather, process, store and distribute information both inside and outside of an organization. It is an additional study of servers, networks, hardware, and software.
Aspiring cyber security specialists must have a thorough awareness of information routes; a key part of their job is assisting businesses in modifying their information systems processes and structures to reduce risk.
Digital Forensics
Digital forensics is the use of investigation and analysis tools to obtain and preserve data from specific computing equipment in a way that is appropriate for presentation in court.
Finding out exactly what occurred on a computing system and who was accountable for it is the objective of computer forensics, which aims to carry out a structured inquiry and preserve a recorded chain of evidence.
Coding Languages
Coding fundamentals are useful for a variety of cyber security tasks because they enable cyber professionals to comprehend a network's functionality at a highly technical level.
With such a foundational understanding, it is simpler to supervise the development of technical security measures and protocols.
Python, HTML, or JavaScript are all appropriate programming languages in this field because they have various applications in different digital entities.
How to Get into Cyber Security if You Already Work in the IT Field?
People with IT experience often discover that many of their existing skills transition effectively to cyber security. For instance, those with expertise in software engineering are accustomed to interacting with and altering data stored in databases as well as front and backend frameworks.
Most often, those with IT experience are conversant with networks and information systems. Additionally, they frequently have experience with essential concepts like coding, database management, IT processes, and actual business operations.
How to Get into Cyber Security if You Don't Have Technical Experience?
Many cybersecurity specialists are also adept at transferring knowledge from non-technical backgrounds. Having a love for technology and the ability to think critically can help you greatly in this industry.
Even if someone with a non-technical background may lack strong practical tech abilities, plenty of entry-level positions in the cybersecurity sector can help you get started.
Generally, those with non-technical backgrounds should study and compile a list of potential positions that don't require technical knowledge and compile a list of potential positions that don't call for particular hard skills.
Knowing as much as you can about every business on your list once you've gotten your bearings is helpful. Make an effort to stress as many soft, applicable, non-technical skills as you can in your resume.
Be aware that many of these positions will probably be entry-level, so you'll need to be patient as you study the foundations of the sector and establish your credentials for positions at higher levels.
Penetration Testing
Introduces strategies, techniques, and tools to evaluate and find errors in standalone and networked applications.
Cloud Security
Nowadays, the term "Cloud" is so widely used that it's simple to misunderstand. Simply explained, the Cloud is a group of computers or servers that you may access remotely rather than locally.
Therefore, any approach for protecting apps, data, and resources in the cloud is considered cloud security.
Digital Forensics
Instruction in the application of digital forensics principles and procedures for gathering, conserving, analyzing, and presenting digital evidence; includes issues from the legal, forensic, and information-technology domains.
The Best Cyber Security Courses
For professionals looking to advance their knowledge in the industry or build their credentials, many institutions and universities offer online certificates in cyber security.
Students look at attack protection and prevention principles and those relating to computer system security.
Courses examine network perimeter defense designs, digital forensics, legal concerns with computer security, and cryptographic approaches.
CISSP
The International Information System Security Credential Consortium (ISC)2 grants the Certified Information Systems Security Professional certification.
Professionals in cyber security with at least five years of experience should pursue this certificate. This designation is a stepping stone to the top position of Chief Information Security Officer (CISO).
Certified Information Security Manager (CISM)
The Certified Information Systems Manager credential is intended for experienced cyber security professionals who aspire to rise to positions of leadership.
This certification denotes knowledge of incident and risk management as well as information security governance. This certification program is run by ISACA.
Certified Information Systems Auditor (CISA)
A successful IT career is built on having the CISA certification. If you are a professional at the beginning to middle of your career, CISA can demonstrate your knowledge and demonstrate your capacity to use a risk-based approach to plan, carry out, and report on audit engagements.
Conclusion
Careers in cyber security are in high demand and often rewarding for people of all skill levels. They are also interesting, dynamic, and varied.
Today, professionals in related sectors, those upgrading their skills, and those looking to enter the field from the start can all pursue careers in cybersecurity.
Furthermore, there are numerous online courses in cybersecurity available to talented cybersecurity experts.