Meet the Hottest Wealth-Building Power Couple of Jamaican & Haitian Descent Disrupting the Status Quo: CEO & founders of TheWrightWay360
Started from the Bottom Now We Here! Meet Lorenzo and Sarha Wright, two certified Disrupters, CEOs & founders of TheWrightWay360 who have defied the odds stacked against them to amass a successful life built on love, family values, faith, success, building generational wealth and legacy.
The Financial Titans hold an impressive real-estate portfolio, including multiple investment properties, AirBNB rentals, and property renovations underway.
In addition to real estate ventures, the two moguls have acquired a clothing line: BLK MLNRE ™ and continue to capture Millions of views on TikTok with their comedic genius rooted in family values.
As a highly-sought after resource for the communities they served for over 10 years, TheWrightWay360 provides financial literacy and specialized wealth-building solutions for families and individuals interested in real estate investments, short and long-term rentals, property renovations, business development, and much more.
With 28 years of marriage and raising a family, this dynamic power duo has not only unlocked the secrets to keeping a long-lasting loving marriage but has mastered the art of building an Empire together.
Their success is not just about money – it's about their unwavering commitment to each other and their shared vision for the future. They are an inspiration to anyone who dreams of building a life of abundance and prosperity.
Respectfully, the Barack and Michelle Obama of Wealth Building (Lorenzo & Sarha Wright) share candidly with Grind Success about how they got started.
"TheWrightWay360 was conceived out of necessity, born from the ashes of the 2008 housing crash that stripped us of everything we held dear. Jobs, cars, savings, and the roof over our heads – all gone.
The road back to financial stability was arduous, but it instilled in us an unwavering commitment to never fall prey to poor financial habits again. It was during this journey that we delved into the world of investments and immersed ourselves in the intricate tapestry of financial dos and don'ts.
As we shared our newfound knowledge with close friends and family, it became evident that the wisdom we had gained over the years was a valuable resource in high demand.
We took a leap of faith
unveiling our classes to the public on social media, and in that moment, TheWrightWay360 was born. It embodies not just doing things the right way but providing a complete, 360-degree perspective on how we navigate the intricate paths of our lives."
More on Lorenzo Wright
Starting from humble beginnings, Lorenzo, a USMC Veteran of Jamaican descent has worked tirelessly to build a successful empire alongside his wife.
With more than 25 years of Project Management experience by trade and Mastery level financial expertise, Lorenzo has taken every brick thrown his way and successfully turned it into the foundation that his family now stands on. He is Legacy in Action!
"Beside every Great King is a Great Queen"
Meet Sarha Wright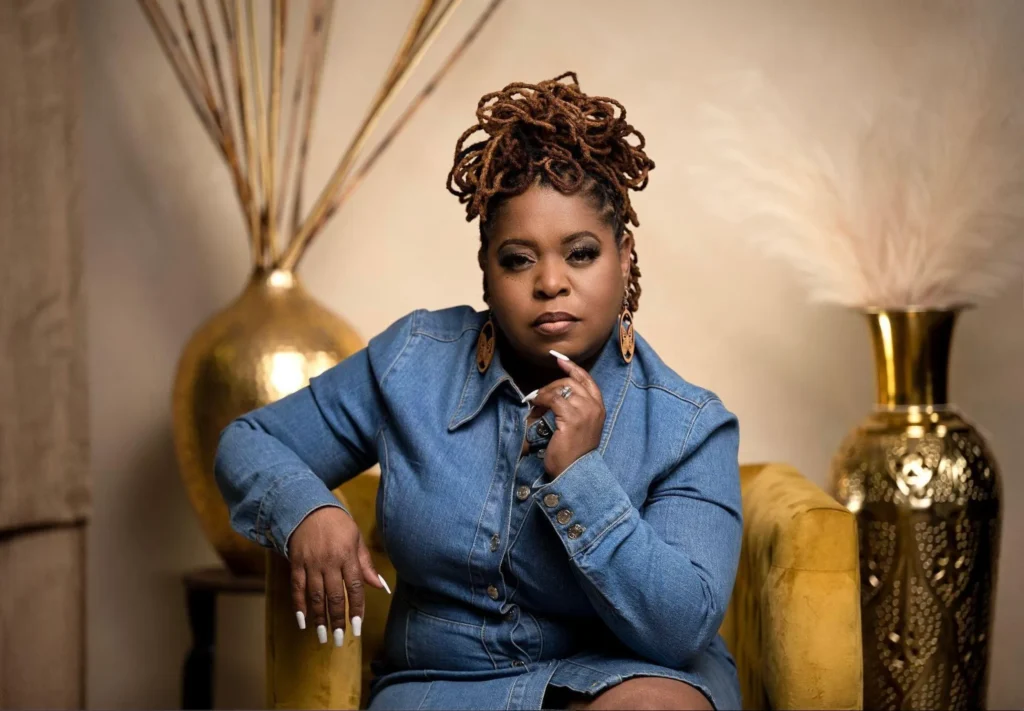 Sarha Wright, holds a degree in education and is a quintessential asset to the success of this Powerhouse couple.
As a seasoned educator by trade, Sarha employs her exceptional expertise and innate ability to connect with coaching clients and audiences alike- crafting comprehensive curricula that consistently deliver outstanding results.
As a wife, mother, and matriarch of the family business, she is the glue that keeps harmony, provides fresh perspective, and killer instincts to help clients build generational wealth alongside her husband.
Naturally passionate and of Haitian descent, Sahra exudes an unmatched drive to help families experience financial breakthroughs in The Wright Way!
Learn More About TheWrightWay360
Visit: www.thewrightway360.com
Follow on TikTok/FB/IG/YouTube @thewrightway360
For Bookings Contact Publicist: info@jesuscoffeeandprayer.com
IG @jesuscoffeeandprayer