Red Light Therapy For Weight Loss: Benefits & Side Effects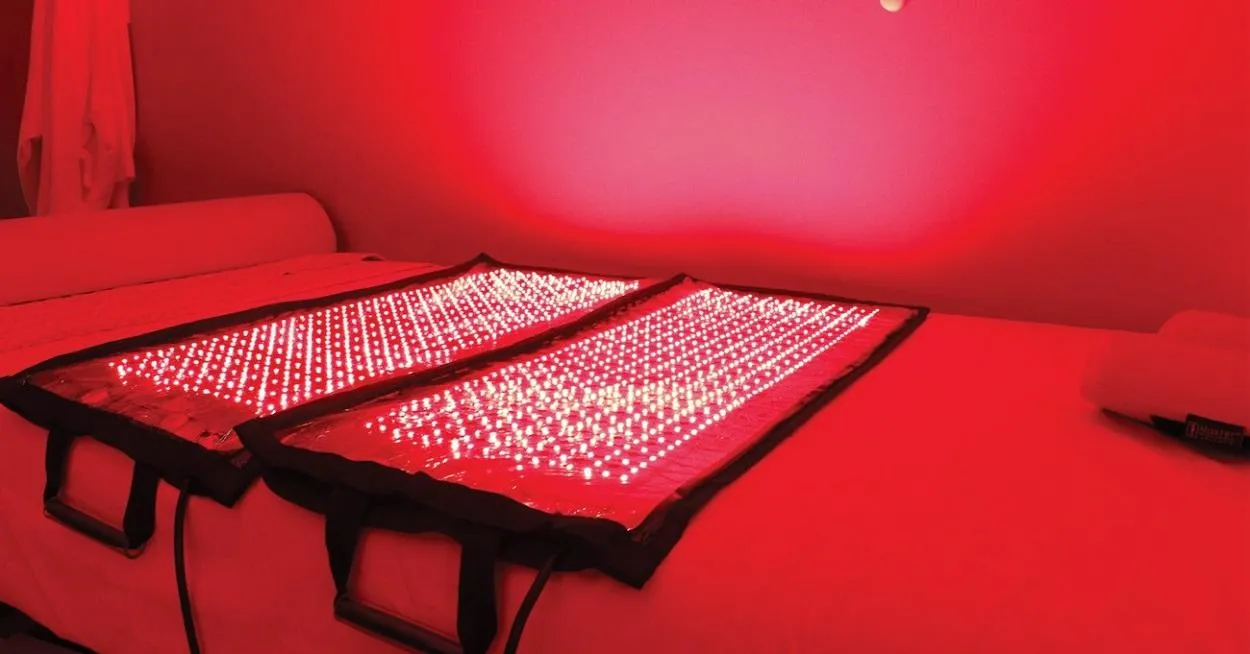 Light therapy and red light therapy have quickly become popular. The following article explores this kind of therapy's benefits and side effects.
Most people always look for an easy and quick way to lose weight. Many people go to extreme lengths to achieve this. They try all sorts of injections, pills, berries, etc., but none of these actually work.
Some health conditions also make it harder for some people to lose weight, for example, an unusually functioning metabolism. Some health conditions a person is more susceptible to when they are overweight include asthma, diabetes, arthritis, etc.
While no one disagrees that losing weight may be the key to good health, the type of weight loss method chosen needs to be safe and not have any side effects. One method that has quickly been getting famous and gaining traction in the healthcare industry is Infrared light therapy, also known as red light therapy.
This is used to hasten the time it takes to heal wounds, burns, jaundice, etc., and it is also useful in improving overall blood circulation
Red Light Therapy: What is it?
This type of therapy has been proven to be effective, and the best part about it is that it does not use any needles, incisions, or surgeries. When undergoing this type of therapy, the mitochondria present in the fat cells get stimulated.

This is the reason why there is a release of fatty acids. Whenever the person who has undergone the therapy has an excretion or urinates, the fatty acid is gotten rid of,
The best part about this type of therapy is that it is not at all intrusive. It works by using light beams from lasers, lamps, and devices similar to tanning beds. The beams from this equipment penetrate 8-10 mm inside the skin.

Red light therapy has been known to help a lot of conditions, including the effects of aging, joint pain, stretch marks, etc. Another sought-after benefit of this therapy is its ability to tone and firm the skin. 
On average, about one to four sessions are recommended in a week. Each session usually lasts for about 15-20 minutes. This type of therapy has been approved and is being regulated by the FDA. Salons and spas are places where you can find this kind of therapy
An infrared body wrap is a type of therapy that falls under the light therapy section. When a person goes through this therapy method, their bodies are usually wrapped with pads and/or silicone bandages.

These materials give off infrared light throughout the arms, legs, and torso. This therapy method is particularly useful in helping to improve the shape of the body, and it also helps with cellulite appearance. 
Red Light Therapy: Benefits
As mentioned above, red light therapy has quickly been getting popular and gaining traction with health-conscious people worldwide, especially for weight loss.

This, however, does not seem to be like the other healthcare fads that gain popularity for a while and then fade away from the public consciousness. This does seem to be here for the long run, with many people reviewing the therapy method very favorably for various health problems.
But what exactly are its proposed benefits? They are as follows: 
Side Effects?
If you are worried about side effects, well, have no fear of red light therapy. This therapy method gives off maximum benefits without the risk of developing side effects. It is not just used for weight loss even it fights the effects of aging pretty well as well.

It is not unlike the tanning beds with red lights. A good session of red light therapy can help a patient lose up to 500 calories.
Red light therapy works in such a way that the hunger-related hormones are controlled. It also reduces the appetite of people who undergo this therapy method, and as a result, people tend to eat less. This results in the use of fat stored in the body.
Results can be achieved by using this type of light therapy. It will aid in weight loss and also cut down on fat. It is a natural, simple, and safe process involving no surgeries.