The Best US Cities for Young Professionals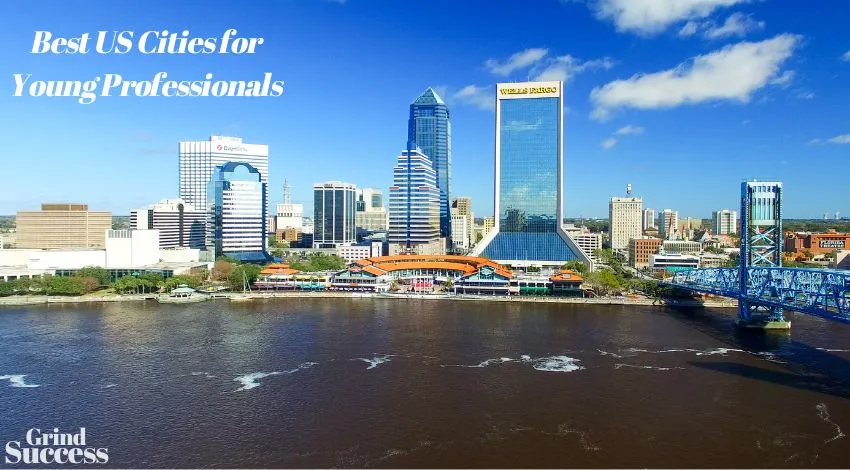 Young professionals entering the workforce have unique needs and aspirations. The city they choose to call home can significantly impact their career growth, social life, and overall satisfaction.
Explore some of the top cities in the US that offer a perfect blend of opportunities, affordability, and lifestyle for young professionals. And remember, moving to a new city doesn't have to be overwhelming, especially with the right professional help.
New York City, NY – The City That Never Sleeps
Home to Wall Street and a plethora of multinational companies, New York City offers vast career prospects in finance, media, arts, and technology. The networking opportunities are endless, and the city's energy is unmatched.
The city offers an unmatched cultural experience with its museums, theaters, and diverse culinary scene. However, it can be expensive, so budgeting and finding the right neighborhood will be crucial.
Why Move Here? If ambition and an energetic urban life are calling you, New York City might be your next home.
San Francisco, CA – The Tech Hub
San Francisco is synonymous with innovation and technology. Young professionals in tech or aspiring entrepreneurs find a haven in Silicon Valley, with companies like Google, Apple, and Facebook headquartered nearby.
From the iconic Golden Gate Bridge to thriving food markets, San Francisco offers a mix of natural beauty and urban sophistication. The cost of living is on the higher side, but the investment can pay off in career growth.
Why Move Here? If you're in tech and looking to be at the forefront of innovation, San Francisco might be the perfect fit.
Austin, TX – The Live Music Capital
Austin has seen a surge in tech companies and startups, earning it the nickname "Silicon Hills." With lower taxes and a business-friendly environment, it's becoming a hub for young entrepreneurs and professionals.
Known for its live music, festivals, and great food, Austin offers a vibrant cultural scene without the hefty price tag of larger cities. Its warm climate and outdoor activities add to the appeal.
Why Move Here? If a mix of career growth and lively cultural life is your aim, Austin might be the city for you.
Seattle, WA – The Emerald City
Seattle is home to tech giants like Amazon and Microsoft. There's also a burgeoning biotech scene, making it an attractive destination for those in the tech and healthcare industries.
Known for its beautiful landscapes and coffee culture, Seattle offers a blend of urban living and natural beauty. The weather can be gloomy, but the outdoor activities and cultural scene more than make up for it.
Why Move Here? If you're drawn to innovation and outdoor activities and don't mind a bit of rain, Seattle might be calling your name.
Chicago, IL – The Windy City
With a strong presence in finance, manufacturing, and technology, Chicago offers a diverse array of career opportunities. Its central location also makes it a transportation hub, providing additional prospects in logistics.
Chicago boasts an excellent culinary scene, vibrant arts and culture, and iconic architecture. The cost of living is relatively more manageable compared to some coastal cities.
Why Move Here? If you're looking for a city that blends Midwestern charm with big-city amenities, Chicago could be your place.
Atlanta, GA – The Southern Metropolis
Atlanta is a growing hub for tech, media, and healthcare. It hosts numerous Fortune 500 companies and offers a friendly environment for startups and young professionals. It offers a mix of urban and suburban living with plenty of parks and recreational areas. The city's rich history and Southern charm add to its appeal.
Why Move Here? If you value a blend of modern opportunities and traditional Southern hospitality, Atlanta might be your next destination.
Denver, CO – The Mile High City
Denver's diverse economy includes strong sectors in technology, aerospace, and renewable energy. Its growing reputation as a business-friendly city attracts young professionals and entrepreneurs alike.
With the Rocky Mountains at your doorstep, Denver offers unparalleled outdoor recreation. The city itself is known for its craft beer, arts, and cultural festivals.
Why Move Here? If you're an outdoor enthusiast looking to grow your career, Denver might be your perfect match.
Boston, MA – The Intellectual Hub
With world-renowned universities and a thriving biotech industry, Boston is a hub for education and innovation. Young professionals in academia, healthcare, and technology will find ample opportunities here.
Rich in history and cultural attractions, Boston offers an engaging living experience. The city's public transportation system makes it easy to explore different neighborhoods.
Why Move Here? If you're seeking intellectual stimulation and career growth, Boston might be the place for you.
Considering a Move? Think Professional Help
Relocating to one of these fantastic cities might seem challenging, but with professional moving services, it doesn't have to be. The right movers can make the transition smooth, allowing you to focus on starting this exciting new chapter in your life.
Moving with Confidence
No matter which city you choose, moving across the country can be a complex task. The right professional moving services can turn a potential headache into a seamless transition.
From packing and transporting to handling logistics, professionals ensure that your move is smooth, giving you peace of mind as you embark on this exciting new phase of your life.
Choosing Your Destination
Choosing the right city as a young professional is a decision that influences not only your career but also your overall quality of life. These cities offer diverse opportunities, lifestyles, and cultural experiences, each with unique attributes that can align with your goals and interests.
The decision to move is significant, but it doesn't have to be stressful. Whether you're headed to the tech havens of San Francisco and Seattle or the lively cultural hubs of Austin and Atlanta, professional cross-country moving services can make the transition effortless and enjoyable.
Embrace the adventure with confidence, knowing that experts are there to support you every step of the way.