An Interview with Andre Roble of Voyagers Travel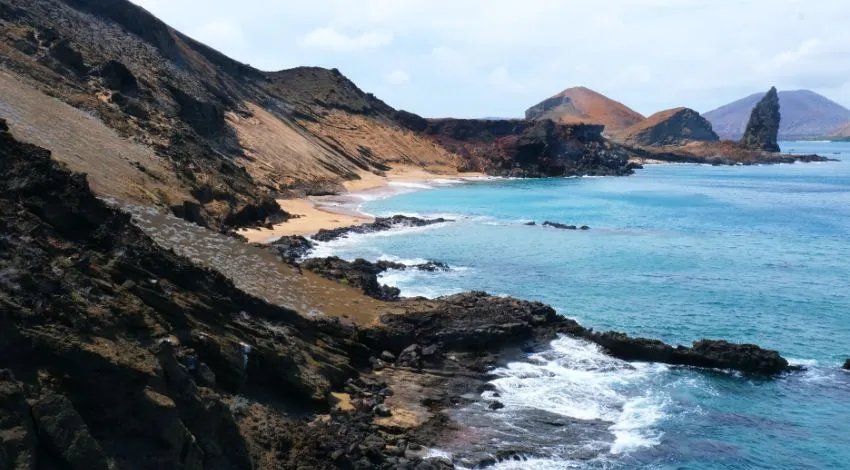 What does it take to make it as a travel industry entrepreneur? We talk to Andrew Roble of Voyagers Travel to get an idea and see what success looks like.
Who are You?
My name is Andre Robles. I am a travel agent and entrepreneur, specializing in custom trips to South America. I grew up between Peru and California, which was a unique experience as my mum is from Sacramento and my dad is Peruvian.
I had the opportunity to travel to Ecuador for studies, and this is where I completely fell in love with Galapagos Islands and their amazing flora and fauna. 
After graduating with a degree in Business Administration from USC, I moved to New Jersey and in 2002, I founded Voyagers.Travel in partnership with my aunt, Yolanda Ceron.
We began as a travel agency specializing in custom trips to South America, and by 2009 we were already servicing over 3000 travelers per year. 
When I had the chance to move to Ecuador for a couple of years, Yolanda and I saw an opportunity to start an operations office and establish a boutique tour operator for Voyagers Travel. Our primary focus has always been on creating customized travel experiences that cater to our client's needs and preferences.
By 2019, we had opened our sixth operations office, expanding our presence to cover Ecuador and the Galapagos, Peru, Bolivia, Argentina, Chile, and Colombia. 
Having our own staff in each destination has been truly transformative as it allows us to offer exceptional service and deliver once-in-a-lifetime trips to our clients.
Of course, the COVID crisis hit us hard, leaving us with no revenue, but a massive workload of getting travelers home, postponing bookings, issuing refunds, and collecting refunds from suppliers.
However, we persevered, and fast forward to today, and we have made a full recovery with even better numbers than before. In 2022 alone, we were able to serve over 3500 guests, and we're excited to continue providing top-notch travel experiences to our clients.
Why Did You Start a Travel Business?
Traveling has been a huge part of my life, especially in South America. My first trip to Peru was at the tender age of 9 months to visit family, and from then on, my parents would bring me along to explore every corner of the region.
My passion for my roots runs deep, with grandparents and great aunts in both Ecuador and Peru. Growing up in California with my other half of the family also made me acutely aware of what it means to be multicultural.
What I loved most about our vacations was not just visiting the family in Lima, but also exploring unique natural areas like the Amazon river basin, coastal islands, and cloud forests. These experiences have shaped who I am today and continue to inspire me in my work at Voyagers Travel. 
When growing up, my friends would constantly ask about my background and travel experiences. One day, I helped a family from my school prepare for a hike on the Inca trail, and they were so grateful that they gave me a generous tip upon their return.
It was almost as good as a summer job at the time! This experience made me realize that I could help other people travel to South America and discover unique and enriching experiences like the Galapagos Islands, Patagonia ice fields, Uyuni Salt Flats,  Machu Picchu ruins, Ecuadorian artisan markets, and much more. After graduation, I decided to launch Voyagers Travel.
What is the Best and Worst Thing About Becoming an Entrepreneur?
Perhaps the greatest thing about being an entrepreneur is that you get to do what you love. Your decisions in the venture are also based on your own preferences. Of course, they need to be informed for your business to prosper, but ultimately, you have control over your future.
This awareness fosters a sense of independence and responsibility, not just for oneself but for those who rely on you as an employer.
In the travel industry, I take pleasure in exploring destinations that I recommend to my clients and finding options that suit diverse travel preferences. What's more, I have the opportunity to travel extensively and revisit places I genuinely love.
Starting your own business is not an easy feat, and relying solely on yourself for your salary can be daunting, especially at the start when there is no guaranteed income.
The workload can be overwhelming, often exceeding 16 to 17 hours a day with no days off. However, if you have a genuine passion for what you do, the long hours can be immensely rewarding. In fact, it may even be an advantage to pursue what you love, because the level of dedication and commitment is unmatched when it is your own business on the line.
Although there is some level of risk involved in being your own boss, the potential for success is often greater when you have complete control over your work and decisions.
What is the Biggest Thing You Have Learned From Running Voyagers Travel?
Never take anything for granted!
You should always have a plan B, C, D, and on and on. We had gone through several economic slowdowns and experienced many internal challenges, but all that was nothing compared to the COVID pandemic.
Following the 2007 economic crisis, we opted to diversify by expanding to other parts of the world. To achieve this, we opened our own offices in South America and translated our website into Spanish and German and.
This move enabled us to serve clients from all over Europe and beyond through our boutique tour operator, allowing us to gain more knowledge of the tourism industry and foster growth. 
Before COVID, we felt unbeatable and fearless. We had overcome previous challenges in the tourism industry, but nothing prepared us for a crisis like this.
Borders were closed, and travelers were canceling or postponing their trips. We faced the daunting task of bringing stranded travelers back home and issuing refunds. 
We had to work under extreme pressure and find workarounds for the inconveniences that came our way. We even reached a point where we became a jet charter company, organizing private flights in order to repatriate those stuck overseas.
At every stage, we realized that we had to adapt to the new restrictions, adopt new ways of marketing, and stay persistent. 
Resilience is a core value in running a business. This is something we learned from our suppliers in Peru and Ecuador, who went above and beyond to bring back guests, even during lockdowns.
What is Your Driving Force During the Rough Days?
Tough days are inevitable, and this is where my faith in God and my family becomes the driving force. As a Catholic, I feel blessed and protected, but I also believe it's my duty to act with integrity and trust that good deeds will be rewarded.
Looking at my wife and kids reminds me that they depend on me entirely and that I have a responsibility to make the right decisions. Of course, different people will have their own unique sources of strength and support to draw upon in challenging times.
The ability to make a positive impact on the lives of clients and local communities is another rewarding aspect of the travel industry. By creating employment opportunities and fulfilling the dreams of others, you can create a transformative experience that enriches the lives of others.
At Voyagers, we strive to offer experiences that not only allow our clients to enjoy leisure time in mesmerizing places but also foster personal growth. Our vacations are designed with a higher purpose in mind, and this keeps us motivated and enthusiastic about what we do.
We find motivation in the small victories we see in the communities we visit. Fishermen in Galapagos trading their permits for tourism permits, Amazon communities halting logging and maintaining visitor trails, Montecristi hat weavers passing down the skill to their grandchildren, and Inca Trail porters receiving fairer wages are just a few examples of the positive impact travel can have.
These victories encourage us to continue offering unique travel experiences that benefit both travelers and the communities they visit.
If You Had to Start All Over, What Would You Do Differently?
What I would do differently and advise new and seasoned entrepreneurs is to avoid feeling comfortable and have more contingencies in place. Once you hit the tipping point, your business gains its own momentum and grows almost automatically. This of course is great news.
However, if you become complacent and neglect improvement, innovation, and finding superior ways to do things, you will gradually regress and eventually be surpassed by other trends, and rivals or even become a stale brand that generates no interest.
Looking back on our decisions, we are content with our choices, but we recognize that we could have accomplished more if we started investing in conservation and social well-being from the onset.
For instance, we currently sponsor a few hundred acres in the Amazon of Paraguay, but if we had started earlier, we could have expanded to thousands of acres by [2023].
Time is our most valuable resource, but it has the tendency of passing by quickly, especially when we love what we do. As such, I would have focused on starting some tasks earlier in order to make the most of our time.
Another thing that I would do differently if given the chance, is open offices in each location sooner. It has been an enriching experience to lead a team of diverse yet beautiful people.
Despite South America's mainly Spanish-speaking population, the working cultures of Argentinians, Chileans, and Peruvians differ significantly. The same goes for Colombia and Ecuador, even though they share borders.
Just crossing the border reveals two distinct worlds. While this diversity is undeniably beautiful, it can be quite challenging when it comes to running a business.