Motor Insurance Claim Process in Singapore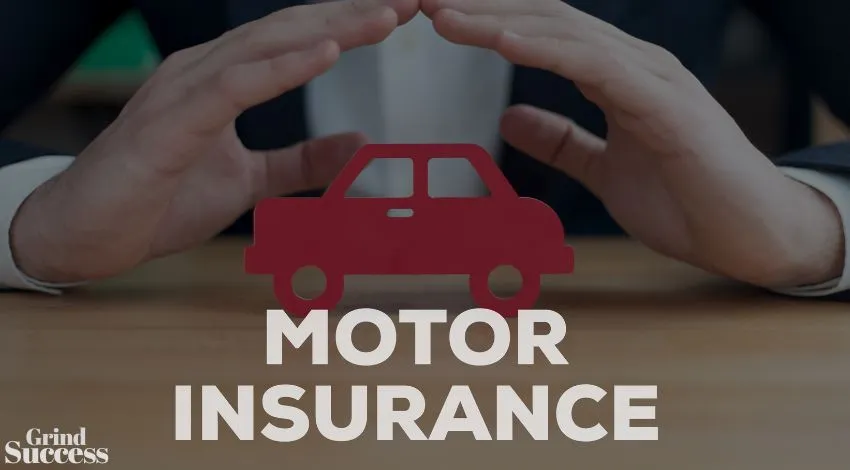 A new car or second-hand car, whatever automobile you own necessitates purchasing the relevant car insurance. Why? Because being involved in a car accident can be a stressful experience, and the last thing you'll want is to be concerned with handling the cost of everything.
While many might be aware of the process involving the exchange of information with the other driver, getting in touch with their insurance company, and negotiating a settlement thereafter, there's a lot more to the motor insurance claim process in Singapore.
Moreover, you may be unsure of what steps to take in the immediate aftermath, as well as what your rights are when it comes to filing a claim with your insurance provider.
Here, we'll cover some of the most important steps you should and should not take before and after an accident to ensure that you have all the evidence and documentation you need when filing a claim with your motor insurance provider in Singapore.
Do's of Making a Motor Insurance Claim
There is no denying that being involved in a car accident, whether big or small or if the accident was your fault or not, can be a traumatic experience. However, it is crucial to remain calm and take some steps right away.
Of course, the first thing that you'll have to do is to exchange information with the other driver. This means getting the driver's name, address, phone number, license plate number, and insurance provider and policy number. Thereafter, be sure to:
1. Report the Accident to the Police
In Singapore, all accidents involving injury, fatality, damage to government property, a foreign vehicle, pedestrian, cyclist, or hit-and-run, should be reported to the traffic police within 24 hours of the accident.
This is important for several reasons. For one, it will help establish the facts of the accident and also ensures an accurate determination of who was actually at fault.
This official report will also be useful when filing a claim with your motor insurance company.
2. Gather Evidence for Your Claim
Regardless of the type of accident, it's important to gather evidence immediately to document everything to support your claim with your insurance provider.
This can include everything from taking photos to properly documenting the damage done to either vehicle to getting dashcam footage, collecting witness statements from those who were present at the scene of the accident, and recording any other relevant details.
This will be helpful when you file a claim, as it will help them to accurately determine who was at fault and what the exact damages are. Remember — the more evidence, the better.
3. Notify Your Insurance Company within 24 Hours
Notifying your motor insurance company about an accident immediately is one of the best things you can do after an accident. Be prepared to provide them with as much information, including details of the accident, the personal information of any witnesses, and any other relevant documentation to help speed up the claims process.
Since it is common for some individuals to wait a long time while the claim is being reviewed, choosing the right car insurance provider in Singapore can help streamline this process.
When you do so, you can rest assured that they will review all available documentation before reaching a settlement agreement with you and even provide the proper reimbursement for repairs made on your vehicle due to damages sustained during an accident.
Also, be sure to read through your policy so that you understand what is covered and what isn't covered by your motor insurance policy in case of an accident.
Don'ts of Making a Motor Insurance Claim
Some of the aforementioned to-do's are things that motorists instinctively carry out, such as gathering all the evidence before moving their vehicle.
However, the pressure of dealing with everything unfolding before your eyes can be overwhelming pushing one to do things that should be avoided at all costs. Therefore, remember to:
1. Not Delaying in Reporting the Accident
As mentioned above, it's important to report the accident to the police and your insurance company as soon as possible.
This will not only speed up the claims process but delaying the report could also make it more difficult to gather evidence and establish the facts of the accident.
2. Not Accepting the First Settlement Offer
Remember that if you're not happy with the settlement offer from your motor insurance provider in Singapore, you have the right to negotiate a better deal for compensation related to the damage caused by the accident.
Therefore, it is important to know how to best present yourself and the evidence to negotiate for better compensation, especially if the incident involves another driver's negligence or recklessness.
This could include presenting evidence such as photos or police reports to support your case and give yourself more leverage when it comes down to reaching a reasonable settlement.
If you feel like the offer is not fair, you can consider seeking the advice of a lawyer and challenge it further. The goal here is to reach a fair settlement between both parties that satisfies everyone involved.
3. Not Going to an Unauthorized Workshop for Repair
If you decide to make a claim with your motor insurance company, more often than not, they will advise you on the nearest authorized workshop to get your car repaired.
This is because unapproved workshops can complicate your insurance claims and your insurance provider may want to assess the damage before deciding on the best course of action. Moreover, approved workshops will typically be able to provide a more reliable quote for all the repairs.
This is in contrast to an unauthorized workshop that may unreasonably increase the repair costs to earn a quick profit by increasing your out-of-pocket expenses.
It's also important that you keep all receipts related to repairs so that if any problems arise down the line related directly to this incident, then these documents will help support you in the future.
Consider Your Motor Insurance Options in Singapore
No one ever wants to be faced with having to report an accident — but unfortunately, accidents do happen. Knowing how best to handle these situations can help make them much less stressful. As such, it's important to be prepared when filing a car insurance claim in Singapore.
By following these do's and don'ts, you can help to ensure that the process goes smoothly and that you get a fair settlement.
But more than that, engaging in the services of the right motor insurance provider in Singapore will ensure that you get better service, and coverage and help you save on your car insurance premiums.