Your 2023 Technical SEO Audit Checklist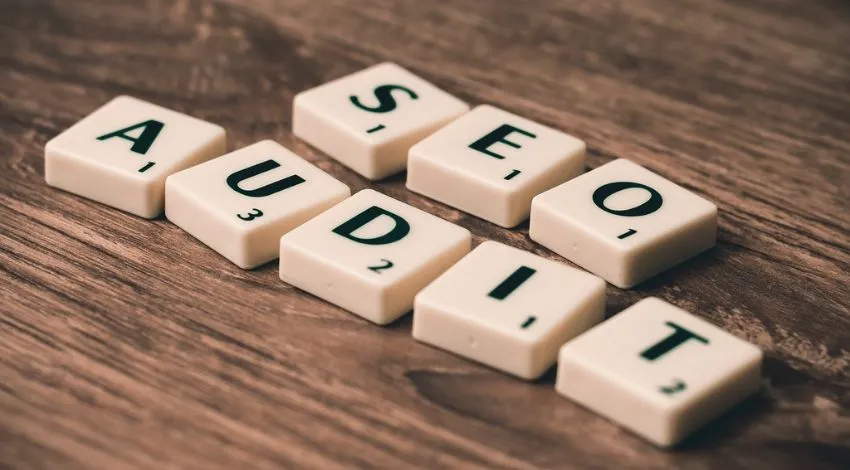 Keeping up with the ever-changing digital landscape is a challenging feat. And it's especially true in search engine optimization (SEO).
To help make it easier, evaluating your technical SEO strategies is essential. Doing so gives you a better understanding of optimizing elements to improve visibility. So, here's a checklist to consider when conducting an effective SEO audit process.
Ensure All Pages Have Proper Titles, Meta Descriptions, and Meta Tags
Having proper titles, descriptions, and tags helps create successful website content. These elements help search engines process the content on web pages. Or what it offers to users.
Also, they can make a huge difference in how high your page shows up in search engine results.
For instance, you have a blog post about "SEO audits" with the correct title tag and meta description. Then, it will be more likely to appear higher in the Google search console.
Likewise, doing so ensure—
Increased visibility. Optimized titles and tags make it easier for search engines to find your content. And this improved visibility increases users' likelihood of clicking on your page.
Improved user experience. Optimizing these elements makes your website appear more professional and relevant.
Helps with keyword optimization. Correctly optimized titles, descriptions, and tags can also help you target specific keywords. Plus, it ensures that your content reaches its audience when they search for related topics.
SEOLeverage helps thoroughly analyze each page's titles, descriptions, and tags. Plus, it looks out for any thin content which could impact rankings.
Analyze Your Internal and External Links
Internal links allow you to link your content and website sitemap. This way helps strengthen site architecture and boost your search results ranking.
Then, external links are essential for boosting website visibility. Plus, it aids in gaining quality backlinks from reputable sources.
So, if you're aiming to up your technical SEO game in 2023, below are some steps to analyze your links:
Run a crawl report on all pages within the domain to detect each existing internal and external link.
Audit the quality and accuracy of all existing links by reviewing anchor text.
Identify any broken links across the domain.
Use 301 redirects where necessary to salvage page rankings and user experience.
Check if there are any spammy or duplicate content issues.
Scan backlinks through Google Analytics or other third-party tools.
Partnering with SEOLeverage can help you get the most out of your link analysis. And it provides a complete SEO audit of your site's link structure and identifies issues. Likewise, SEOLeverage has a site audit tool to analyze link performance.
Monitor Your Organic Search Traffic
Organic traffic provides a valuable stream of profit-boosting visits to your website. So, you must take the time to measure and analyze it to maximize your site's performance.
You can track how well your site ranks using up-to-date SEO audit tools and analytics. And you can determine which pages are currently driving the most organic traffic. Plus, assess the general health of your website.
To check your organic traffic, you must—
Check for Broken Links, Error Pages, and Redirects
By taking the time to identify any issues with your site's architecture, you can help boost your rankings. When doing so, SEOLeverage help provides valuable insights into the performance of websites. Plus, identify areas that need improvement.
Likewise, through their on-page SEO audit tools, you'll gain information on any errors. And it will allow you to ensure your website is up-to-date with best practices.
To check for broken links, error pages, and redirects on your website, here are some simple steps:
Run an SEO audit. An SEO audit will identify issues that could negatively impact your website. SEOLeverage provides easy-to-use site audit software which can quickly pinpoint any potential problems.
Check your internal links. Review your website's internal linking structure to identify incorrectly linked pages.
Review redirected pages. When changing a page URL, ensure you update all past redirects to avoid dead ends.
Test for Mobile Compatibility
Mobile devices continue to dominate the web. So, you are likely missing out if you don't have an excellent mobile experience. And as part of your SEO audit checklist, you should test the mobile compatibility of your website.
Testing for mobile compatibility means checking your site's functions on various mobile devices. You want to ensure your website is easy to use on smaller screens. Plus, all features are compatible with different devices.
On top of that, test your website's mobile compatibility since—
Many more people use their phones than desktops to access websites.
Mobile searches are more likely to result in conversions.
Slow loading times will cause users to click away from your pages.
Poor design on smaller screens leads to poor user experience.
Search engines take into account an optimized website experience when determining rankings.
Following these checklists will ensure that you remain up-to-date with search engine algorithms. Also, book a call with SEOLeverage today to help you with your audits.