Electronics Stores: 7 Tips to Take Advantage of Showrooming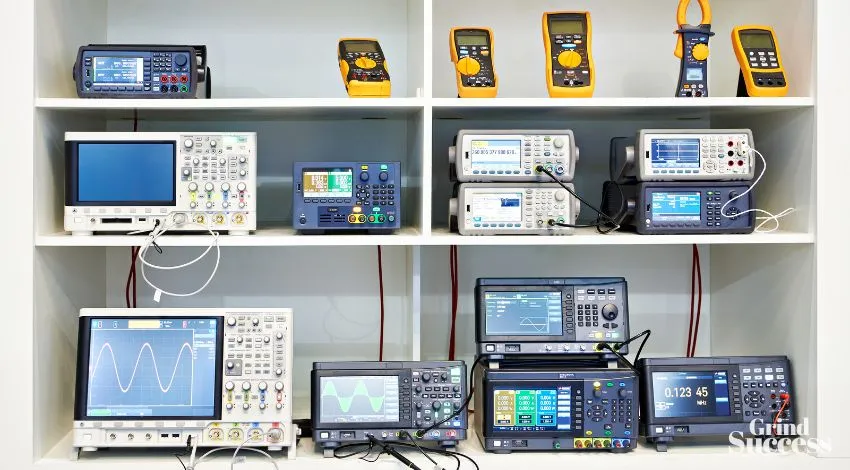 Showrooming is the act of browsing products in a physical store, and then purchase the product online for a lower price. It's become increasingly popular with the rise of online shopping, and it's something that retailers need to take into account when they are setting their pricing and merchandising strategies.
If you are an electronics store owner, then showrooming is a particular challenge. Electronic products can be expensive, so customers are more likely to do their research before they make a purchase. But, there are ways to take advantage of showrooming and turn it to your advantage.
Here are a few tips to help you benefit from showrooming in your store
1. Make Your Store a Destination
First and foremost, you need to make sure that your store is a destination. This means that you should focus on creating a unique and enjoyable shopping experience that customers will want to return to.
You can achieve this by creating an inviting atmosphere with plenty of product displays, comfortable seating, and even refreshments. Make your store a place where customers feel welcome and they will be more likely to return.
2. Create a Social Media Presence
Social media can be a valuable tool for promoting your store and connecting with customers. Use social media platforms like Facebook, Instagram, and Twitter to promote exclusive products or deals, and to provide helpful information about the products you sell.
Use social media to create a dialogue with customers and to respond to their questions or concerns. The more engaged you are with your customers on social media, the more likely they are to visit your store.
3. Offer Competitive Pricing
Customers who visit your store and the showroom will often compare prices with online retailers. To stay competitive, you should offer pricing that is comparable to online prices.
You can achieve this by negotiating with suppliers for better prices or by lowering your margins. Offering price-matching guarantees can also help to reassure customers that they are getting the best possible deal.
4. Emphasize the Benefits of Immediate Gratification
One of the advantages of shopping in-store is the ability to take home a product immediately. Emphasize this benefit by promoting the availability of products in-store, and offering same-day or next-day delivery for online orders. You can also offer in-store pickup for online orders, which allows customers to get their products quickly and easily.
5. Offer Exclusive Products or Deals
To incentivize customers to buy from your store instead of online retailers, offer exclusive products or deals that they can't find elsewhere. This could be as simple as offering a limited edition product or a bundle deal that is only available in-store. These exclusive products or deals will give customers a reason to visit your store and make a purchase.
6. Train Your Staff
Your staff can make or break the showrooming experience for customers. Make sure that your staff is knowledgeable about the products you sell, and the electronics store POS system you use, and can answer any questions customers may have.
Train your staff to be courteous and helpful, and to provide a high level of customer service. Customers who have a positive experience with your staff are more likely to make a purchase.
7. Utilize Technology
Technology can be a valuable tool for taking advantage of showrooming. Use digital signage to promote exclusive products or deals, and use tablets to allow customers to browse products and make purchases in-store. Consider offering free Wi-Fi so customers can compare prices and read reviews online while they are in your store.
Try a cash register POS for easy and fast checkout for your customers. The more technology you offer, the more likely customers are to visit your store.
Remember, the goal is not to prevent customers from showrooming but to provide a compelling reason for them to make their purchases in-store. Now that you know how to take advantage of showrooming, it's time to equip your store with the best POS system for small businesses in the market. Look no further than Hana Retail – the perfect solution for all your business needs. Sign up for FREE today!