Cafe in Hidden Gems: Malacca Best Hidden Cafes (Malaysia)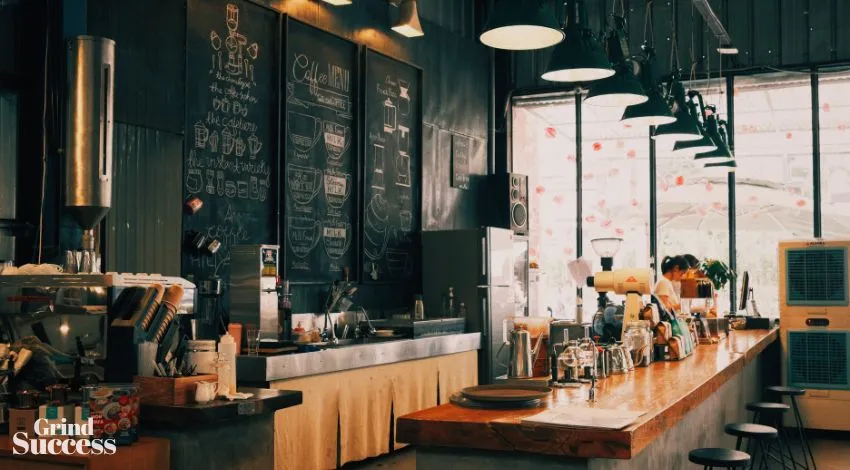 Do you crave a unique and authentic cafe experience? Look no further than the hidden gems of Malacca's best cafes! These cafes are tucked away in charming alleyways and historic buildings, offering a cozy and intimate atmosphere that you won't find anywhere else.
I had discover some best Hiddens Cafes in Malacca City. Whether you're a local or a tourist, make sure to add these hidden gems to your must-visit list!
1. Heesan Kopi Café
Heesan Kopi Café is a coffee shop that offers a range of coffee drinks, including traditional Malaysian coffee, as well as pastries, snacks, and light meals. The café has a cozy and comfortable atmosphere, with seating both indoors and outdoors.
It is a popular spot for both locals and tourists to enjoy a cup of coffee or tea and relax in a welcoming environment. It has an extensive menu with Western and Nyonya cuisines. . Whether you're stopping by for a quick cup of coffee or looking to spend some time relaxing and enjoying the ambiance, this café is worth checking out.
2. The Huskitory
Have you ever heard of the Huskitory? This unique establishment combines two of the most beloved things in the world: adorable huskies and delicious desserts. As soon as you step inside, you'll be greeted by a pack of friendly and energetic huskies, all eager to meet and play with you.
The Huskitory also serves up a variety of mouth-watering desserts and drinks, from waffles and cakes to milkshakes and coffee. You can enjoy your treats while petting and cuddling with the huskies, making for a truly unique and unforgettable experience.
It is a must-visit destination for anyone who loves cute animals and delicious food. The Huskitory is sure to put a smile on your face and warm your heart!
3. Inside Scoop Café
Inside Scoop Café is a hidden gem that is quickly becoming a favorite among locals and tourists alike. From the moment you step inside, you will be transported to a world of comfort and relaxation. The warm and inviting atmosphere is perfect for catching up with friends or family.
The Inside Scoop Café offers a wide variety of beverages that are sure to satisfy any craving. Whether you're in the mood for a hot cappuccino or a refreshing iced latte, they have you covered.
Besides, the cafe also offers a selection of delectable pastries and sandwiches that are made fresh daily. The flavors are carefully crafted to cater to all tastes and preferences. Thus, Inside Scoop Café is a must-visit destination for coffee lovers and foodies alike.
4. Mods Cafe
Mods Cafe is not just any ordinary coffee shop. It is a place where coffee enthusiasts can indulge in a sensory experience like no other. It is an artisan coffee roaster that specializes in hand-roasted coffee that is nothing short of perfection.
At Mods Cafe, coffee is not just a beverage, it is an art. The baristas take pride in their craft and are highly skilled in the art of coffee making. Whether you prefer a strong and bold espresso or a smooth and creamy latte, the baristas at Mods Cafe can whip up a cup that will leave you wanting more.
If you are a coffee lover looking for a unique and unforgettable experience, Mods Cafe is a must-visit destination. Their coffee and delicious pastries are sure to leave you satisfied and wanting more. So, come on down to Mods Cafe and indulge in the best coffee experience of your life!
5. Stolen Cup Café
Stolen Cup Cafe is one of the most unique and charming coffee shops, this hidden gem is tucked away in the heart of downtown, and it's the perfect spot to grab a cup of coffee and chat with friends or colleagues.
The menu is filled with an array of mouth-watering options that cater to all tastes and dietary needs. From their signature coffee blends to their freshly baked pastries and sandwiches, everything is made with the finest ingredients and served with a smile.
Stolen Cup Café is a hidden gem that's just waiting to be discovered. With its cozy ambiance, delicious food, and exceptional service, it's no wonder why it has become a local favorite.
6. Root Patisserie Cafe
Root Patisserie Cafe is a charming little spot that is perfect for anyone who loves indulging in delicious pastries, cakes, and coffee. Everything is made from scratch, using locally sourced, organic ingredients wherever possible.
The café is a haven for those who appreciate quality, artisanal baked goods. From croissants to macarons, their menu is full of delicious pastries that are not only visually stunning but also taste heavenly.
Root Patisserie Café also offers an impressive selection of specialty drinks to complement their pastries. Whether you prefer a classic espresso, a latte, or a herbal tea, their baristas will create the perfect drink to accompany your pastry selection.
This quaint little café is the perfect spot for a leisurely breakfast, brunch, or afternoon snack. Besides, it is a pastry lover's paradise, that will satisfy your sweet tooth and leave you wanting more!
Malacca is home to some of the best-hidden cafes in Malaysia. These cafes offer a serene atmosphere, delicious food and drinks, and a unique ambiance that is sure to leave a lasting impression
If you're planning a trip from Singapore to Malacca, you might be wondering about the best way to get there. Look no further than SGMYTRIPS for all of your transportation needs.
It provides Private Transport Singapore to Malacca. Traveling with SGMYTRIPS means you don't have to worry about navigating through unfamiliar roads, finding parking spaces, or catching public transport.
SGMYTRIPS is also an excellent option for families with children or elderly members who may find public transport challenging. For returning to Singapore, SGMYTRIPS also provides Private Car from Malacca to Singapore.