How to Create a Solid Engineering Resume?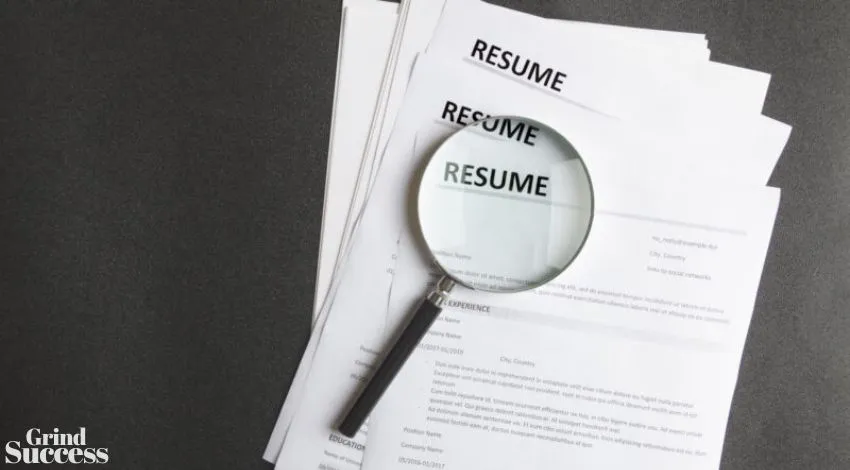 Like other technical fields, the engineering industry is also bouncing back after covid, searching for new talent and workforce to support its business. However, some metrics and criteria exist to get a job in an engineering firm. One of them is a tailor-made technical resume.
Since it is a competitive line of work, a person needs a solid resume to bid for themselves and get noticed in the pool of applicants. Although hundreds of resume writing services are online, only some have expertise in niche-specific fields. Especially technical fields like engineering. Especially technical fields like engineering.
A field professional knows how to build an engineering resume that grabs the employer's attention. There is only a handful of engineering resume writing services online. If you are also a fresh engineering graduate or a job seeker, this blog will educate you about the importance of a tailored resume.
How to Build an Engineering Resume?
Establishing a career in engineering first requires a bachelor's degree in engineering. However, depending on how far you want to move up the ladder, an opportunity can require a more advanced level of education.
Besides that, an applicant should know about an organization before applying for any opening. Following are all the things you need to tailor a flawless resume.
1. Read and Understand the Job Description Carefully
You cannot send a generic resume to every job opening. Instead, read the job description carefully and understand what the hiring manager is looking for.
A recruiter can smell it through the document whether a candidate has spent time reading the job description or just sent an off-the-shelf document.
A QA/QC department software engineer will have a different resume than a front-end developer. Sit down with a pen and a notebook, and extract all the important terms and responsibilities from the job description onto the paper.
Now match these skills and responsibilities with your current resume to ensure it is tailored for the job. If not, then there is always time to add more!
When applying for a project manager's role in the construction sector, your resume should mention technical activities, planning, resource management, and forecasting in your professional experience.
It will ensure the recruiter that you have taken out time to read the job post and tried relating it with your past achievements.
2. Relate Your Skills and Education to the Job Description
Connect the dots between your academic background and the job post. For example, If you are applying at a heavy equipment manufacturing firm, you can relate it to your machine projects.
This will help the recruiter understand that you know the work done in that firm. You can also talk about certifications and some freelance projects.
3. Pull Out the Relevant Bits From Your Past Experiences.
If you are a new graduate or a person transitioning from another domain, you can put academic achievements and awards at the top of your resume for relevance.
Keep your resume relevant to the field, and do not steer to non-engineering projects or certifications. It will show your dedication to the field to the hiring manager.
Now that you have relevant experiences, pay attention to the extracurricular activities and other projects. You can use them to show your soft skills. For example, If you had a team project in your college, you can mention it and discuss your teamwork and what you achieved.
4. Turn It Into a Statement of Your Professional Aspirations.
A resume is a living, breathing document that speaks on your behalf to the recruiter. You have to craft it in a way that speaks to your ambitions and goals rather than a vague description of your education and credentials.
You can ask an acquaintance to go for a quick assessment. Ask them to read it and deduce why you fit this role best. For example, if you are the ideal candidate for a job because your final year project was based on this firm's technology.
Then your resume is on point. However, if a reader fails to conclude your value after reading it, your resume must be more relevant and clear.
If you are shifting from a different work field, more information must be needed to make your resume relatable. Therefore adding a short and crisp personal statement at the document's start can help the recruiter understand your vision.
Engineering Resume Writing Services Can Open Doors to Opportunities.
An effective resume is always written with attention to detail and connecting information. A professional resume writer knows its importance very well. Engineering is a very saturated field with growing demands every day.
As technology reaches new peaks, companies are looking for more tech-savvy and detail-oriented individuals to lead the firms. Therefore a top-notch resume is necessary to give the right impression.
Author Bio:
Roxen Smith is a certified professional resume writer and is well-versed in the latest industry standards and trends. She is a highly skilled and experienced resume and cover letter writing expert with over ten years of experience in the field.
At Finest Resume Writing Services, she has a proven track record of helping job seekers land their dream jobs by crafting compelling resumes that showcase their strengths and qualifications.