7 Incredible Methods for Motivating Your Employees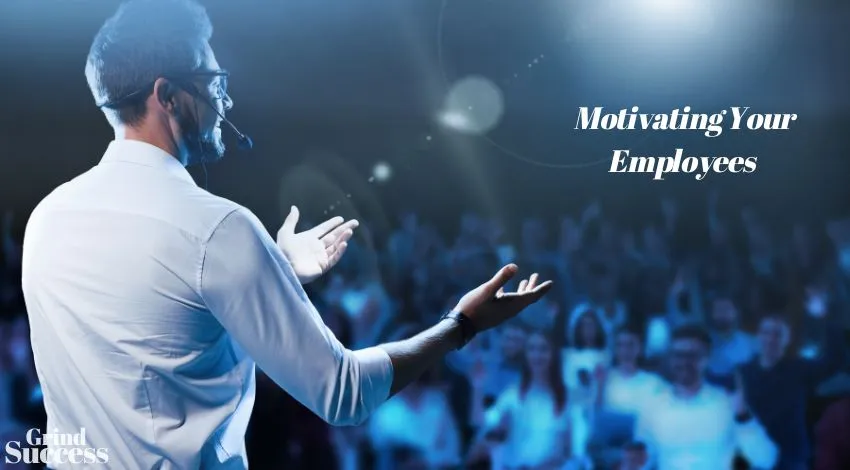 In the last few years, we've seen a trend of "silent quitting" in many countries of the world. People are feeling increasingly disconnected from their companies, often going to work just so they can pick up their paychecks.
There might be different reasons for this phenomenon. Many experts mention overwork as the main culprit, but we also have to consider things such as low wages, lack of peer motivation, or poor business practices.
While some of these factors are out of our hands, there are many things we can do to improve employee motivation. For example, you can do an excellent job just by showing your staff that you appreciate their work.
In this guide, we'll share seven amazing tips that will help motivate your employees and prevent them from becoming complacent.
1. Improve the office environment
For many people, the office has become a second home. It's not uncommon for employees to spend six full days at work, pushing their bodies and minds to the limits.
Given the time spent at the workplace, it makes sense that your staff will be affected by the surrounding environment. Old furniture and unfriendly design can stress out workers, causing them to slowly develop disdain toward the company.
Besides keeping your offices clean, you should invest some money in making them more welcoming. A few plants and modern equipment can go a long way in boosting morale. You might also introduce policies that would prevent people from eating at their desks while also dissuading clutter.
2. Create flexible schedules
The recent pandemic has shown us that companies can not only survive but thrive while employees work from home. The new cloud-based technology gives us this luxury to a point where we can easily communicate with other team members as if we're in the same room.
Creating a flexible schedule and allowing people to work from home goes a long way in alleviating stress. Just by avoiding traffic, your staff can save several hours a day, a time which they can use for fun activities.
3. Give out bonuses and rewards
One of the best ways to show employees you care is by giving them bonuses and rewards. Using this trick can yield fantastic results for ambitious staff members and those looking to make some extra money.
Besides standard quarterly bonuses, you can also dangle stock options, healthcare plans, and pay for skill training. You can couple these methods with award-winning events, where you would publicly recognize top-performing talent. For example, you can give out a plaque for long service awards or for best sales numbers.
4. Show honesty, transparency, respect
Managing large teams should be that hard as long as you treat people in an honest and respectful manner. It's vital that you encourage communication within the office so that everyone can state their opinion. Among others, this is the best way to make people feel included and develop a real connection with the company.
Transparency is another major factor. Your employees should understand the direction in which the company is headed and what's expected from them. Share your business plans, and don't be afraid to disclose certain sensitive information to your veterans.
5. Provide support
Giving support includes more than simple monetary compensation. Employees need to understand that you have their back at all times, even when they make mistakes. You should encourage their growth and refrain from scolding them.
Most notably, managers should publicly praise top performers. Mention their names during company meetings, and use them as examples for newly-onboarded employees. Not only will this work great for the veterans, but it will also provide a behavior model for newbies.
6. Offer food and drinks
Free food and drinks are some of the most underappreciated office perks. Staff members that have access to snacks and coffee are much happier and willing to work longer. On top of that, they generally have more energy and provide better results.
Besides improving productivity, free meals are fantastic for saving time. Employees won't have to leave the building during breaks, and they won't have to prepare food before work.
7. Provide growth opportunities
Some people tend to get bored working the same job for years. In fact, the lack of challenge and complacency are among the main reasons why people leave good companies.
It's vital that you offer training and workshops so that your employees can improve their skills. Give your staff a chance to try out new positions, and boost their paychecks by giving them more workload.