Why Should You Get Business Ethernet Services?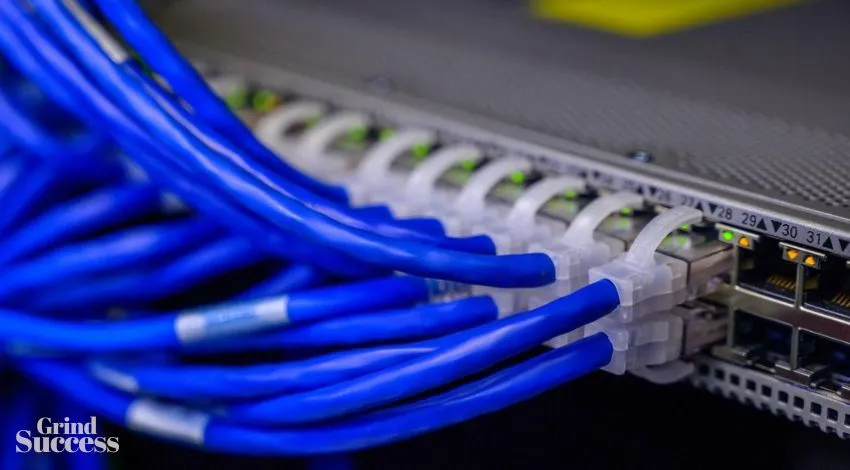 If you are a business owner, you know the significance of having a safe and stable internet connection very well. Having reliable access to the internet is essential in today's digital era.
Regarding internet access, businesses that require speed, security, and dependability should get business Ethernet services.
Ethernet services are a form of broadband internet access that uses Ethernet cabling. Compared to standard broadband connections, this one is more dependable and secure. It also has several other benefits that make it preferable to other forms of internet access.
This article focuses on the benefits when you get Business Ethernet services and how they can help your company.
The market for business Ethernet is growing quickly:
Voice and internet services are becoming more and more like each other, and business customers are price-conscious.
Both things will make it harder to make money, meaning that service companies need to look elsewhere to get more customers, find new ways to make money and increase their margins.
Thanks to people's desire for higher bandwidth services, Ethernet will be a big part of the data service market.
This growth will continue as we use more cloud-based apps and businesses accept digital transformation.
Business Ethernet solves your problems with complexity and cost:
Enterprises know all about keeping costs down and sticking to a budget. MPLS-based IP VPNs have their place when it comes to connecting to WANs. IP VPNs can connect any two sites and grow to thousands of locations.
However, at the higher speeds required for high-bandwidth applications, they can be much more expensive to set up and operate than business Ethernet.
Business Ethernet streamlines the network infrastructure, making it less complicated to design, implement, and maintain even on a massive scale.
This results in fewer routers, more online service programming, and fewer truck rolls. This means the cost per bit is lower than with an IP VPN.
This makes you more competitive in the market, making more money for your business and saving money for your customers. It's a win-win situation.
Route determinism certainty makes things safer and makes it easier to follow the rules:
Now that the European General Data Protection Regulation (GDPR) is in effect, security and data ownership are at the top of every organization's list of priorities. Business Ethernet services help your customers improve security and compliance with determinism.
This means you can tell the exact path your customers' data will take between network endpoints. Enterprises have never been able to accurately check where their business is and where it has been.
In a market where being able to track data flows is important, business Ethernet can help you stand out, make money from data predictability, and, most importantly, win new customers.
With strong customer perks, you can win more bids.
Winning business comes down to one thing and one thing only: your ability to give customers appealing, unique benefits.
Keeping this in mind, it's easy to see why more and more companies are adding business Ethernet to their portfolios of connectivity services.
In particular, it helps you react to customer needs faster by giving you services that can be programmed and scaled up or down on demand. No site trips are required to increase a customer's bandwidth, which cuts down on truck rolls, staffing needs, and costs.
When you consider how much cheaper it is to set up and run business Ethernet services, you can pass some of the savings on to your customers, giving them even more reasons to choose your service.
In addition to these benefits, business Ethernet services are easy to handle, so you can offer your customers attractive SLAs that guarantee their network will always work and be available.
With centralized network control, monitoring, and troubleshooting tools, you can set up resources ahead of time, fix problems faster, and always give customers a great experience.
You become an important part of your clients' cloud plans:
Almost every company uses the cloud in some way, whether for development and testing tools or software-as-a-service apps.
Even though the cloud is attractive because of how cheap and flexible it is, many IT executives need to realize how important fast, high-bandwidth WAN connections are for cloud-based apps to work as they should.
Business Ethernet allows you to hook up your clients with lightning-fast connections, linking their physical sites and end users to the cloud services they rely on.
As new cloud offerings, users, or locations are added, you can easily scale up connectivity to ensure that apps always give great experiences to end users. Your customers' cloud plans will never hit a snag due to a lack of connectivity.
Final Thoughts
Business Ethernet services are better than standard broadband connections in several ways. They let you connect to the internet quickly, reliably, flexibly, securely, and cheaply.
Ethernet services are an excellent choice for companies that need to connect to the internet quickly, safely, and reliably. Business Ethernet services could be the answer you need if you need a reliable and cost-effective way to connect your business to the internet.
Author bio:
Nancy Ahuja is a freelance content writer and writes for a variety of online publications. He actively writes blogs and articles related to get business Ethernet services. For more details please contact me on my social media accounts