How to Start an Online Auction Business?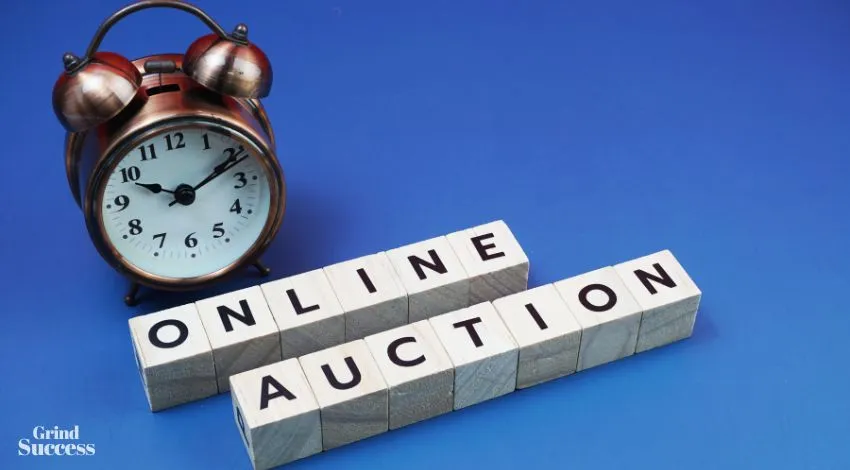 Starting a business online is one of the best ways to target millions of internet users, increase your visibility, and gain access to a vast pool of potential customers.
Nowadays, there are all kinds of online businesses, including online auctions. People are turning to online auctions because they offer convenience and are easier to participate in than traditional auctions.
For example, at CarsFromWest – bid auto auction, you can search for your dream car, bid, and buy it, all without leaving your home.
So, if you are thinking of tapping into the young market of online auction businesses and saving your customers the hassle of going to these auctions physically, here is a guide on how to get started.
1. Identify and Pick a Gap
As far as businesses are concerned, it is essential to ensure that you go for niches that have fewer people. This will enable you to create and put up an auction with the bit of money you have.
If you live in Western Europe, Australia, the United States, or Canada, finding vacant niches can be challenging, and you must prepare for fierce competition. You will need to invest a small amount of money in the launch and extensive marketing.
If you are bold and willing to take your auction business to younger markets, look into the vacant markets in South America, Asia, Eastern Europe, and Africa.
The niches you can try in these regions include charity auctions, car markets, construction, insurance services, commercial properties, financial services, household appliances, utensils, and furniture.
Once you have identified your market, you will need to create a business plan. You should have everything mapped out beforehand, and this is where a business plan comes in.
It helps in knowing what you are laying the foundation for and keeping in mind that there are fundamental requirements for what you planned.
2. Analyze the Branch
Look up the online auction market where you are, and keep in mind your niche. It is very important as it determines market policy and prospects.
See the stage where the market is at; this can be beginner, growth, or highly saturated. The most preferred is usually the growth stage, as it allows for the chances of success.
But remember that there are no guarantees. You must identify a specific niche and choose the best company plan. You can learn from the examples of Amazon, which transformed from a specialized program to dealing with everything.
Suppose your method involves setting up your business at home. In that case, you need to set up the appropriate space to properly store your inventory, as you might have to grab something if a customer suddenly needs it quickly. It will also be critical to know what you have and the number of specific items.
If, however, you have entirely no space in your home, you can rent out an empty facility where you can run your business. However, ensure the facility is at a visible place where your customers can access it.
3. Get the Start-up Capital
Finance is a critical aspect to start and keep your business going. Your fantastic business idea will fail if you cannot secure the necessary funding.
It's customary for beginners and business owners to have a well-thought-out plan, especially if they intend to seek further funding.
Among the standard financing options that are within your reach when you are looking for online auction businesses include:
Before you ask anyone or any bank for funding, ensure you have a clear breakdown of your financial details in your business plan.
List all the costs, the purchases, and any other expenses. Lastly, include an estimation of your financial targets so that your potential investors can have an idea of how they will get their money back.
4. Put Together the Legal Documents You Need
There are certain documents that you will need to start and operate your business in the United States legally. Some people ignore getting these documents, which always ends with them getting in trouble with authorities, so it's best to adhere.
You can ask those already running online auctions what they need to do before starting or contact an attorney to help you sort through your issues.
Before launching an online auction in the United States, you will need to obtain the following legal documents:
5. Examine Your Competitors
Your competitors have been in this business for a while, which means there is a lot you can benchmark from them. Observing them can help you note what didn't work out for them and the strategies that helped them succeed.
Check out what consumers are saying about the state of the market online. There are occasions when trading volumes decline, but the market is expanding; this might work to your advantage. You can come right in and garner a lot of customers.
Thorough research can help ensure that your business will surpass its competitors, and it is necessary to understand the scenario you are in.
Entrepreneurs must acknowledge that irrespective of the kind of business they establish, there will be preceding players in the industry. You must get ready since there will be others who launch their firms after you.
You may find yourself falling short of your targets and failing to meet your goals if you do not have any techniques that will give you an advantage over your competitors.
Among the ways you can set yourself apart from competitors include putting up items with decent titles, good images, and descriptions. You also need to have quality customer service and maybe even offer discounts occasionally.
6. Choose a Business Model
After selecting your niche, then comes the business plan, which entails the operations of your business and also includes how you will make your money. There are two models available:
Your marketing plan needs to be adequate to generate the revenue you desire and attain the goals and objectives of the business. This is one of the most crucial things to consider when you start your business and plan for its growth.
Marketing is not only essential to creating awareness but also for ensuring you can access the market and bag a share for yourself.
Market research is essential to help you identify your target market and the social platforms where they will likely be found. Once you know who your target market is, then you will be able to set the milestones that your business needs to reach.
7. Get the Right Employees to Help
You can clear up storage space and find a place to keep your items if you are thinking of starting small. However, as you grow, you will have to expand.
This might mean getting a bigger space for your several items up for auction. Arranging everything well will save you time and money due to efficiency.
Sometimes, customers may ask for a picture of a particular item out of the blue, which will mean digging it up from wherever it is, hence the need for proper organization and employees to offer a helping hand.
When shipping out, you need to ensure that you send the customer's orders as soon as possible, as this will improve your feedback rating.
8. Do an Economic Analysis
Finally, when your planning is complete, you need to calculate how much it will cost you to launch the auction business.
You should have everything outlined in your budget; this includes staff salaries, website development, marketing, taxes, legal requirements, or purchases.
It should also include a forecast of business development; this can be the result of inert and unfavorable events.
Conclusion
Remember that having entrepreneurial abilities is crucial to the success of your online auction. You must feel at ease and secure enough to make the choice. Starting an online auction has benefits and drawbacks that you should consider and prepare for.
Pros include flexibility as you get to work from home and unlimited room for growth. In addition, if you find great treasures, it translates to significant profits. The cons are also there.
There is a risk of making losses, plus the market is at risk of being saturated. Hopefully, this article has given you the basics to get started and put you on the right path. Good luck!