Is Payroll Mobile Solution Right for Your Business?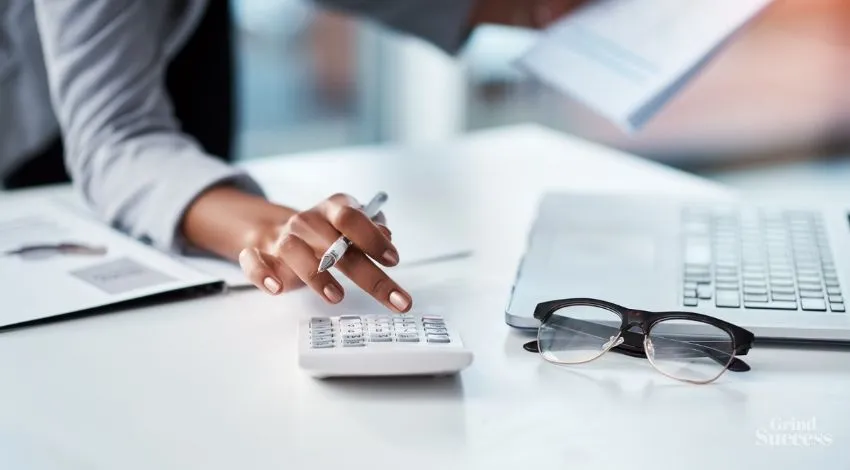 This article dives deep into the payroll world to help you know whether a payroll mobile solution is right for your business. Read this article to discover the payroll system management's transformative power.
Are you tired of making costly payroll mistakes or spending countless hours managing your business's payroll? If yes, you must be looking for a more accurate and efficient solution.
Luckily, the best payroll mobile solutions have got you covered. A top-rated payroll mobile solution can be a game-changer for your business.
This comprehensive digital tool simplifies your payroll management and associated tasks. It comes fully armed with numerous benefits that can elevate your business to higher heights.
From reducing errors and ensuring compliance with tax and labor laws to saving you valuable resources and time, a top-quality payroll mobile solution is sure to streamline your company's payroll operations.
As it streamlines your payroll operations, you get enough time to concentrate on what really matters: expanding your business.
What is Mobile Payroll?
Mobile technology and devices are key to navigating today's rapidly changing workplace and enhancing customer experiences while meeting employee expectations.
This technology in workplaces started with the idea that companies could convert their desktop computers to mobile devices. With mobile solutions, businesses no longer have to be limited to an office environment but have the freedom to take their work anywhere.
This is the point where mobile payroll solutions found their way into the business environment. Mobile payroll is a self-service solution. It enables workers to access payroll functions on their smartphones or tablets via mobile applications.
Employers and employees can access the right mobile payroll as long as they access either the App Store or Google Play Store.
Mobile payroll solutions have been around since 2010. Since then, these solutions have been advanced by adding more functions and features. Some of the most common features you'll find in a top-rated mobile payroll system are:
Mobile payroll solutions support Human Resources needs via integrations that share or transfer data into tax filings and wage calculations.
Key Features of a Payroll Mobile Solution
Payroll errors can be costly and daunting to fix. Just imagine paying out an incorrect amount of salary, or worse, a lack of salary on payday just because of a slip-up in your company's Excel sheets.
What will happen to your employees' morale? And what about your customers? Payroll is an end-of-month headache that no business owner or employer is looking forward to. Luckily, a lasting solution is available to help businesses solve this recurring issue.
The solution can:
Would You Not Want this Solution?
Any serious business owner wouldn't want to miss this golden chance. Invest in a payroll mobile app that covers employee attendance and has all the functions listed above. With this solution, your company will undoubtedly grow.
When your workers are happy, you'll see an enhanced retention rate and increased productivity. The key features of a high-quality payroll management and employee attendance mobile app include the following:
Secure Access to Payslips
Secure access to employee payslips is one of the most important features of a payroll mobile solution. Payroll data is usually sensitive, so it's vital to avoid misuse by enabling strong password protection.
Your workers will not need to access the office to view their payslips. A mobile payroll solution also provides timely alerts about any upcoming deadlines.
Employee Directory
Workers should access the contact details of their colleagues across different departments. A top-rated mobile payroll app offers this functionality.
If workers want to find information and schedule meetings or contact their coworkers via messages, they'll be able to do that via a payroll app. This allows for smooth and effortless communication across your organization.
Automated Notifications and Alerts
A vital feature of a payroll mobile application is the provision of alerts and notifications. Your workers need to receive up-to-date automated notifications and alerts for different events, which can be:
Company Communications
Your workers are more likely to have their mobile devices anywhere, anytime. That is more often than sitting in front of their laptops or desktops.
That is why it makes sense to distribute any company updates, announcements, and vital messages via payroll mobile apps. With a top-rated payroll mobile application, employees can be aware of all policy and process updates.
Leave Application and Balance
Workers should smoothly access their leave balance via the payroll solution. Also, they should find it easy to apply for leave and track the status of their requests. In turn, managers can easily view employee leave requests and reject or approve them as appropriate.
Also, they should be in a position to view the leave balance of their staff. This best practice makes it convenient for managers and employees to process leaves and ensures transparency.
Contactless Attendance
It doesn't matter whether you've field agents or working from-home workers; attendance fraud is a big concern and a real possibility. While many companies use biometric attendance systems, they aren't safe in a remote landscape, so alternatives are required.
A payroll solution that comes with contactless attendance allows your workers to register their check-out and check-in times with a high-quality facial recognition system.
Even when offline, the application can capture an image using the mobile device camera and then send it with a timestamp to record attendance.
When it comes to field agents, the application can capture and track them using GPS capabilities.
The Benefits of Mobile Payroll Solutions
Incorporating a top-rated payroll mobile app into your HR management system comes with plenty of benefits. From convenience and efficiency to staying compliant and great employee experience, let's discover some important benefits of a high-quality payroll mobile solution.
Enable Self-Service
A high-quality mobile payroll solution comes with a self-service module. This module allows workers to complete different administrative tasks. They can update their account details and keep their information safe.
Workers can record working hours and review their pay stubs with a time-and-attendance or self-service module. Also, workers can research the benefits available to them, access their profiles, and modify vital Human resources data as required. They can complete all these tasks on their own without HR administrator intervention.
Provide a Great Employee Experience
A payroll mobile app enables workers to access any information they want. They've got a more empowering and positive experience in the modern workplace.
For instance, when a worker is purchasing a house and is required to show employment proof, they can easily and quickly access the system and get what they're looking for. They don't need anyone to do it for them as they have the ability and power.
Stay Compliant
Human resources administrators can quickly and effortlessly access the latest worker information in addition to payroll-related data to make sure that the company remains compliant with the labor and tax laws, standards, and rules around:
Give Workers More Autonomy and Ownership
Your workers own, control, and are responsible for their information. Human Resources managers and administrators aren't responsible for these tasks.
This takes the data maintenance burden off your Human Resources team. That means it has enough time to focus on tasks that are important and strategic for the business.
Sustainability
Many consumers globally are looking for sustainable and eco-friendly brands and products. If you're eco-conscious, a mobile payroll app can allow you to meet your unique goals. They can allow your company to eliminate the need for paper paychecks.
This not only cuts thousands of dollars spent on printing and paper costs per year. A mobile payroll solution encourages direct deposits, which reduce the use of paper, a product of trees that are required to help conserve the environment.
Employee Satisfaction
A payroll mobile app simplifies and optimizes processes, impacting employee satisfaction. Automated mobile payroll solutions minimize calculation errors and ensure timely payments.
They provide workers with effortless access to pay stubs and other important information. Workers can also view their payroll. This enhanced transparency and accessibility empowers workers to manage their payroll, enhancing their overall experience.
A payroll mobile solution provides many benefits that can scale your business significantly. It simplifies your company's payroll processes, allowing you to focus on core business activities.
By streamlining your business's HR processes, integrating with other systems, and boosting data security, a payroll system acts as a central hub for controlling payroll-related tasks and employee data.
With the right payroll mobile solution for your company and effectively optimizing and implementing its usage, your business can easily move to a higher level.
Be sure to embrace the transformative power of a mobile payroll system and scale your business. Free yourself from the chains of manual payroll processing and empower your small business with compliance, accuracy, and efficiency.