4 Ways to Celebrate Success at Work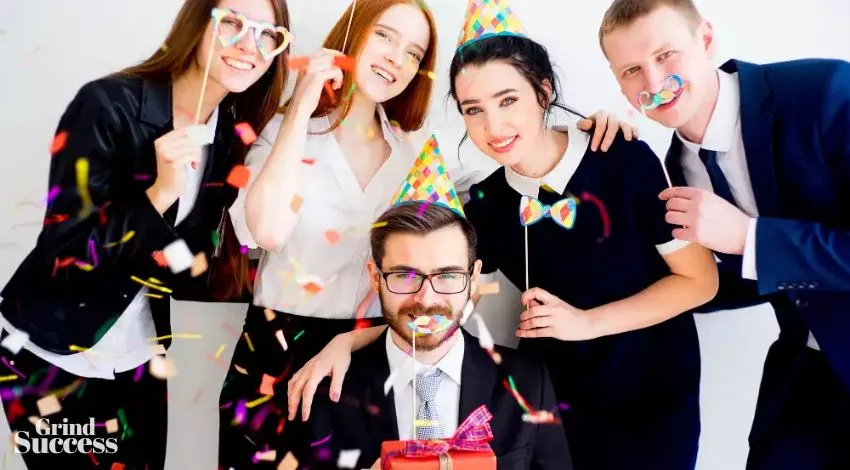 Finding professional, hard-working employees is not an easy thing to do. So, once you find them, make sure you show them the appreciation and respect they deserve.
It will make them happy and motivated to continue working for your company. In fact, for 82% of employees in the USA, being recognized in the workplace is a crucial part of feeling happy at work.
This has prompted many companies to establish employee recognition programs. Still, sending a simple birthday message is not always enough. You need to find a way to celebrate success for every individual, team, and occasion.
In other words, you should monitor your employees' work, congratulate them on finishing a project successfully, celebrate important work milestones and anniversaries, and reward them.
So, if you are on the search for creative ideas on how to celebrate your employees' success at work, read on.
1. Organize parties regularly
Organizing a party for all employees is a great way to celebrate their hard work and dedication at the workplace. Office parties can boost employee morale and help them get to know each other more informally. If you're struggling to come up with ideas about what to center the party around, consider work anniversaries.
For instance, if a colleague celebrates ten years at the company, find some creative work anniversary gifts and pick the most suitable one to give them. Make sure it is something special and relevant to them.
During the party, make sure to give a special shout-out to the employee who is celebrating their anniversary. This will show all employees that they are more than just a cog in the machine.
Once you have a theme for the office party, start preparing everything else you may need. Organize the music, choose a catering service, make sure there are plenty of tasty food dishes, and call a renowned mixologist to prepare delicious cocktails.
2. Host an awards ceremony
An awards ceremony is a very creative way to recognize your employees' hard work. Monitor the work of your employees and keep track of their performance. At the end of the month, analyze the results and create several categories for the awards.
For instance, you can have an award for the best team player, an engagement champion award, or a star performer of the month.
Then, at the beginning of the next month, organize an informal gathering, have a cup of coffee, and announce the winners and the rewards they are receiving.
It can be anything from a gift voucher and bonus to a special video made by all managers addressing the winners and an extra holiday day.
Whatever it is, make sure it makes your employees feel appreciated and respected. In return, they will remain motivated and inspired to continue to do their job to the best of their abilities.
3. Organize a happy hour
A team happy hour is a great way to celebrate everyone you work with. Everyone will feel relaxed and more open to talking with each other and connecting.
To make this event more special, think outside the box and organize something unique. Instead of going to the bar next door, host a paint-and-sip happy hour.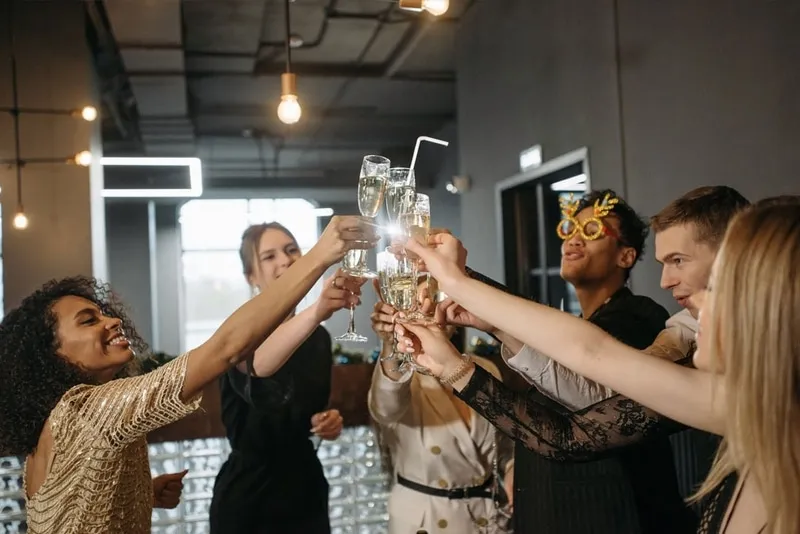 During this event, an artist wanders among the participants and explains to them the steps to creating a painting while they drink cocktails or wine and eat snacks.
So, when you finish off a quarter, organize this event at the closest paint-and-sip location and invite all employees to a fun night out of painting and drinking. After the event, everyone can take their art masterpieces home or pick a special space in the office and hang them there.
4. Write them a thank-you letter
Saying thank you to your employees should be a regular part of your working day. But if your team achieves something special, like finishing a project before the deadline or signing an important client for the company, then prepare something special for them.
For example, if five employees were working on a big project and managed to finish it successfully, leave on their desks a well-written thank-you letter.
Also, buy flowers, chocolates, and balloons and leave everything on their desks. With this gesture, you will certainly surprise them and give them the necessary motivation going forward.
Final thoughts
Employee appreciation is not just saying 'good job' and then moving forward. All employees' efforts, hard work, and triumphs should be celebrated and recognized in a special way.
This gives them a sense of belonging in the company and increases morale. So, organize fun activities and give out awards to everyone who shows amazing effort every day at the office.