How to Choose the Right Supplier for Your Retail Store Supplies?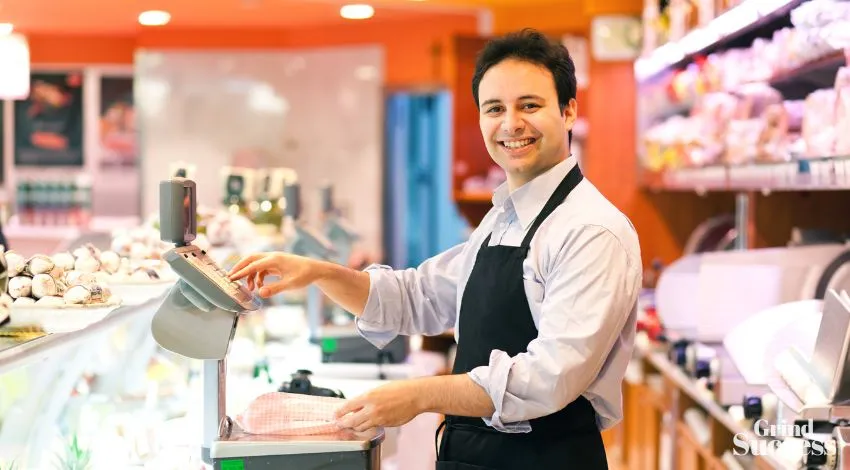 One of the most important aspects of business is selecting the right supplier, whether for products or store supplies. The best supplier for your retail store will be the most effective in creating larger profit margins. But many of them fail to weigh up their options, thus making errors.
This can lead to many disadvantages for the business. Retailers have many options when choosing a store supply warehouse, sales agents, etc., but thorough research will help you make the right choice.
Remember that your retail store supplies strategy should be designed to meet your goals, values, objectives, and demands.
So the first thing to consider when deciding on a store supply warehouse or a supply agent is to find out if they offer all the products you require, they can deliver the supplies in time to meet your news, the quantity you want, they can replenish the stock in suitable timescales, and if the price is viable for your business. Once you make this list, you need to consider other factors discussed below.
Consider your options
Do not go with the first retail supplier you come across. Start with talking to each supplier on your list, collect quotes, build rapport, and meet the suppliers.
This will help you understand their process, benefits, and potential issues, thus helping you determine the initial suitability. After this, which suppliers can deliver exactly what you are looking for? Remember that the minimum requirement is that the products be delivered on time at an acceptable price.
Also, think about your customers' expectations. Determine if you are satisfied with the supplier's ethics and product quality, whether they have worked with similar businesses in the past, whether there are any additional costs, whether there are reviews or recommendations, whether they have insurance or offer guarantees, how they resolve issues, there is a minimum quantity or spend, they comply with the necessary standards, they have a good reputation, and which services are included with the purchase.
Fair and consistent prices
Ensure that the wholesale supplier offers fair and consistent prices. The prices may not be the first thing you discuss with them, but it is the most important aspect. Ask about their price consistency and volatility.
If the price goes up after your first order, it may not be worth the hassle of building a connection and setting up an account. So make sure that you ask about the price fluctuations that can be expected. You may even draft a contract that outlines fixed prices for a set amount of time.
To help with negotiations and build a long-term relationship, you may request to be assigned to a specific sales representative so that you create a rapport with one of their team members. The representative that you choose is more likely to anticipate your needs and concerns and thus help you score the best deals.
Dependable lead times
Inform the suppliers about the quantity of the products you need and also set a rough schedule for when you will order and how much. It would be better if you asked the supplier upfront if they can meet your demands or if they see any supply chain issues in the future.
The great prices may mean nothing if the wholesale supplier cannot fulfill your orders. Remember that the best one will have long-term access to a wide selection of products. They can be a valuable resource for your retail store and may offer opportunities to acquire new products for your business needs.
Quality service
Look for a supplier who can offer quality service, helping in saving time and cutting delivery costs. Please look at the company's policies to ensure that they align with your policies, and one of the most important ones is to ask about returns.
So check under which conditions they can offer refunds for their products. They should provide warranting refunds if you receive defective supplies. Accepting returns due to these reasons will give you more flexibility.
Be comfortable
Lastly, it would be best to be confident with your chosen supplier. Do not compromise on important aspects if you cannot find the one that meets your criteria. If you think a supplier isn't right for you, continue your search. You do not want a strained relationship with your supplier.
So stick to a rigorous process that will enable you to select the best supplier for your retail supplies. Make sure that you negotiate so that both can get a fair deal.
Avoid signing any long-term service agreement unless you are aware of the implications. Discontinue working with the supplier if a price cannot be agreed.
Also, ensure you have a letter of agreement made once you have chosen the supplier. This will help both parties understand their role and demonstrate commitment while reducing the risk of disappointment.
Bottom line
So make sure you stick to these rules when selecting a retail store supplier to get the best deals and retail supply company.