A Facebook Marketing Guide For Insurance Agents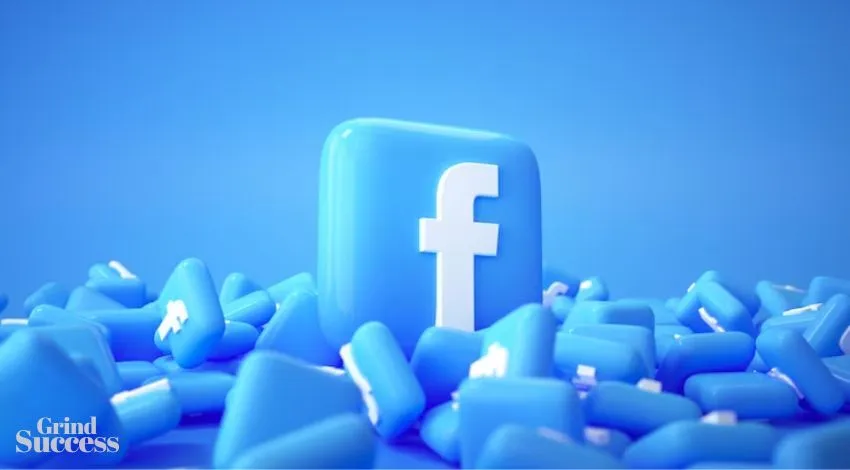 For insurance brokers, Facebook has become a crucial component of a comprehensive digital marketing strategy.
Because so many people continue to utilize and grow the platform, Facebook marketing is still a relevant and significant use of resources for the insurance industry.
You've undoubtedly been hearing this for some time, and when you come across life insurance sales tips, you must spend time on Facebook to grow your insurance company.
Even if you have built a significant social media following, there is always room for improvement. Now is the moment to start that procedure if you haven't already done so.
Like other kinds of marketing, Facebook marketing includes training on using the platform effectively to develop brand recognition, interest, and new customers.
Benefits Of Facebook Marketing
In October 2021, Facebook had 2.91 billion monthly active users globally. Without question, Facebook offers a market where you can showcase yourself if you're seeking a location to spend time and money.
However, one extra benefit of using Facebook is that it has invested significantly in a powerful "Facebook business suite" that enables you to ensure your marketing is successful.
On Facebook, you can:
Representing Facebook isn't ideal, and posting organically or using Facebook Leads advertisements won't guarantee your success in the insurance industry.
However, advertising your insurance services to a very big section of the digital realm provides an additional advantage if you combine Facebook marketing with Mobile CRM, sales teams, and lead generation tactics.
With the combination of Facebook Leads Ads and Mobile CRM, you can expedite the lead generation and conversion process, improve workflow for the sales team, and connect with potential customers who have expressed interest in your life insurance services in real time.
Facebook advertisements, natural Facebook posts, and interacting with influencers and people through Facebook groups are the three main strategies for marketing yourself on Facebook.
Of the three strategies, Facebook advertisements are by far the most effective at reaching the largest audience with the most audience targeting in the shortest time. Additionally, Facebook advertising is the most flexible and hands-off method.
Guide To Facebook Marketing For Insurance Agencies
Know Who They Are: Target Audience
Knowing your target market is the initial step in every marketing approach.
Each ad in a Facebook advertising campaign can target a different audience. As a result, you can think about shifting who you target with every campaign you make to maximize your advertising spend.
Make Use Of A/B Testing.
Websites, advertisements, and many other marketing channels frequently use A/B testing, commonly called split testing, in digital marketing.
When it involves Facebook advertising, the aim is to make two nearly identical but differ greatly. Geo-targeting, the selection of words, a call to action, pictures, or whatever else is on your mind could make a difference.
Run both advertisements at about 20% of your maximum budget. Once the first advertisement has run its course, you may determine which performs better and allocate the remaining funds solely to that advertisement.
Always keep an eye on your metrics while using A/B testing. Track how many people visit, connect with, and click on your website or offer (likes, comments, shares, etc.).
‍Make Ads More Relevant By Focusing On Life Events
Life-altering events frequently correlate well with insurance offerings. A newlywed couple, for instance, may be searching for their first house together, making them a prime target for home insurance advertisements.
New parents will want to consider life insurance, so your adverts for that coverage may convert more effectively.
You can customize whom you want to reach with a surprising level of customization with Facebook ads. You'll not only enhance your chances of conversion if you make personalized advertising that addresses people's significant life transitions and distribute those ads at the appropriate time, but you'll also have a real opportunity to support individuals during those crucial occasions.
CRM and Facebook Lead Ads
Facebook advertising is excellent for improving your agency's visibility in your target market. The production of insurance leads is quite useful. Still, to ensure that these leads are converted, you must integrate your Facebook Lead Ads with a CRM platform for efficient customer acquisition and satisfaction.
Facebook lead advertisements for insurance generate leads from people interested in getting quotes. High-quality insurance leads are supplied directly to you from Facebook Lead Ads. You don't have to worry about low ROI because your marketing and sales staff are doing well when you incorporate CRM.
With the help of Facebook Lead Ads and CRM integration, you can gradually expand your marketing initiatives and channels while streamlining your daily operations by giving your agency a regular stream of prospects already interested in insurance.