10 Social Media Marketing Trends To Keep An Eye On in [2023]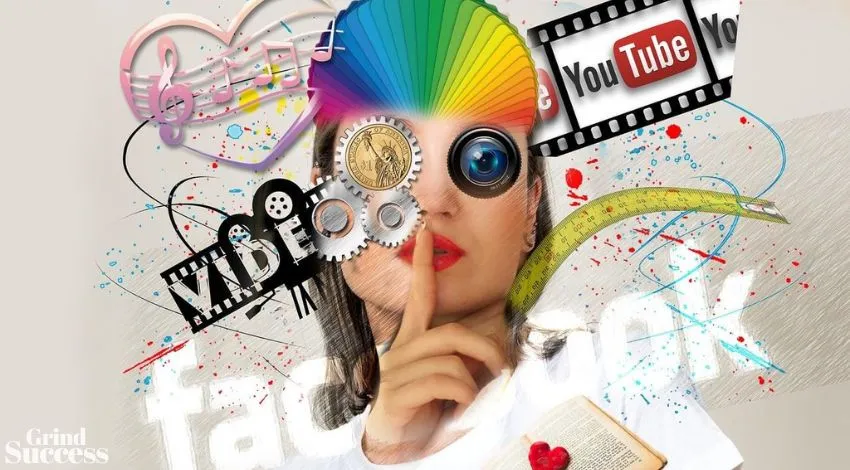 The year [2023] has continued to reshape social media trends by introducing us to ChatGPT, Midjourney, apps like Threads, and other innovations. In this world of continuous change, if there is one thing to count on, social media is always buzzing with something new.
The competition is high, and consumers are ready for the next new thing. This calls for business owners to stay informed and know what's dominating the social media scene.
Worry not; we are here with the top social media marketing trends in [2023] to level up your current marketing plan.
1. Short videos rule
When Tiktok was first introduced, it created a ripple effect on social media, and people started to adore short-form videos. This trend will continue in 2023. Millennials and Gen Z love short-form videos. They would rather learn about something through a short video than read an article about it.
Short-form videos are not just popular; they are also effective. They get the message across, and you get to see a boost in engagement rate, which is a win-win. Ensure you post lots of short videos on social media, particularly TikTok.
2. Funny content is still relevant
Remember the time when social media used to be all about aesthetics? When we used to download royalty-free stock images and combine them with the right color palette on Instagram to make our Instagram accounts stand out?
The good news, you don't have to put much effort into aesthetics today. As long as your content is authentic and relatable, people will love it.
Speaking of authentic and relatable content, funny content stands the test of time. Users tend to remember it the most. Make sure you include funny content in your social media plan this year.
3. User-generated content continues to shine.
User-generated content impacts the purchasing decisions of customers. If you haven't cashed in on this trend yet, it's high time you did. Why? Because when your in-house marketing team is out of ideas, UGC comes to everyone's rescue.
This original brand-specific content, which real users or UCG creators create, can do wonders for your brand. It can be in images, text, videos, podcasts, or reviews.
4. The Social Commerce evolution
Social commerce is evolving into a more integrated and seamless shopping experience. Last year, China blasted its sales by taking advantage of this feature of shopping directly on social media.
Features like shoppable posts, in-platform checkout, and augmented reality try-ons are set to enhance the path from discovery to purchase, blurring the lines between social media and e-commerce platforms.
5. Don't underestimate the power of good SEO
The days of Google searches are behind us; because Gen Z isn't using Google to search for something. In fact, half of Gen Z uses social media platforms like Instagram and TikTok for searches. Your content must be optimized to be discovered on these platforms with the right keywords.
This transition simply means that users are now searching for an exploratory experience, just like reviews on Reddit, and they want to learn about the experiences of real people.
When building a keyword strategy for your brand, choose the keywords you would like your brand to rank for, and don't forget to use these keywords in your captions.
6. Social media for customer service
In 2023, more and more companies will include a customer care component in their social media plans. This means they would use social media to directly communicate with their customers to respond to inquiries, concerns, and requests.
So let's say you are an internet service provider, and one of your customers is experiencing slow connection speeds. Instead of calling on the hotline, they might simply Tweet, complain, and tag your brand in the conversation to promptly address their issue because who likes to be put on hold, right?
7. Sustainable and ethical branding
Conscious consumerism drives brands to showcase their commitment to sustainability and ethical practices on social media. Companies will use these platforms to communicate their eco-friendly initiatives, social causes, and corporate values transparently.
8. Did someone say social audio?
The significance of audio in social media is evolving. Users are now listening to their favorite subjects while on the go. Various social media services have already tapped into the rising popularity of audio.
Facebook, for instance, provides soundbite reply capabilities. Voice tweets and Twitter Spaces are now supported on Twitter, and LinkedIn also offers audio events. What's stopping you from using social audio?
9. Say hello to Metaverse
Brands like American Eagle and PacSun already use Metaverse in their social media strategies. And in the present year, more and more brands are embracing this idea.
These advertisements have introduced marketers to the potential of metaverse technology. Did you know more than half of marketers expect to devote at least a quarter of their spending to a metaverse, AR, or VR social strategy? You should too!
Brands that have not yet experimented with this newest social media frontier can benefit from the lessons learned from metaverse activations. Now is the perfect moment to brush up on your knowledge of the Metaverse. This has a learning curve, so give yourself time and look to the businesses you respect for inspiration.
10. Employee advocacy is a NEW reality
Experts say that in 2023, companies will start prioritizing employee advocacy to present themselves as genuine brands.
Wondering what employee advocacy means? It's when your employees promote your company. This promotion can happen online or offline (when meeting with a friend). But nowadays, since people enjoy sharing their thoughts online, they do it on social media.
Advocacy doesn't mean praising how great of an employer your organization is. Instead, it means sharing your company's content on their social media accounts, whether a new job opening, an article, an upcoming event, or news about a new product launch.
In other words, if your employee shares something and it demonstrates that you are a company with a fantastic culture that is brand advocacy in action.
So, which social trend are you excited about?
All these social trends have spiced up how brands leverage social media to engage with their customers. Make sure you tap into these trends to power up your marketing strategy and watch your numbers soar.
One thing is certain; you will need to creatively develop ideas to stand out and compete with brands as you use these trends.