How to Open a Food Business in Chicago Illinois for Starters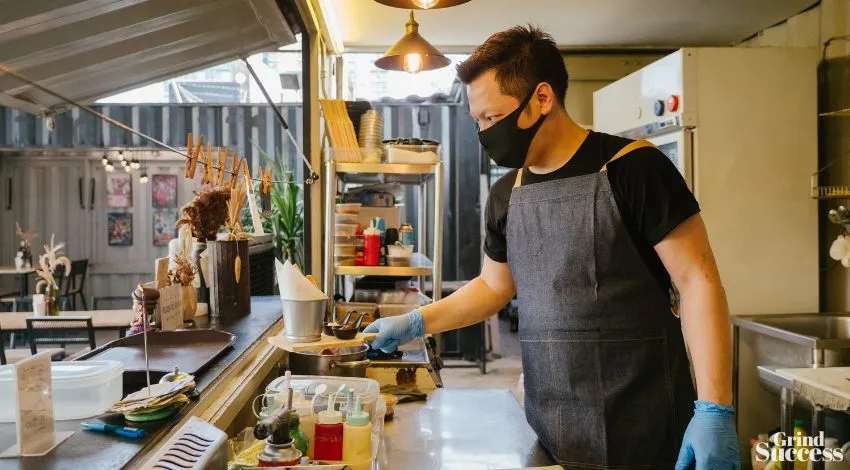 Chicago, Illinois, known for its vibrant food scene, presents an exciting opportunity for aspiring entrepreneurs looking to open a food business. With its diverse population and rich culinary culture, Chicago offers a thriving market for new ventures.
However, starting a food business can be a complex and challenging process. This post provides a complete guide to help you navigate the intricacies of launching a successful food business in Chicago.
Food Business Starter Guide
Here's a comprehensive suggestion to help you start a food business in Chicago, Illinois.
Step 1: Research and Concept Development
Perform extensive market research to discover Chicago's food sector's strengths and pain points. Consider the target audience, competitive analysis, and cuisine trends. Also, develop a distinct idea that makes your company stand out.
Step 2: Business Plan and Legal Considerations
Make a thorough business plan that includes your objectives, financial projections, marketing strategies, and operational details. Learn about the legal prerequisites, licenses, and permissions required to run a food company in Chicago.
Step 3: Location Selection
The area you choose can significantly impact the food business' success. Consider factors like closeness to your target market, foot traffic, accessibility, parking accessibility, and so forth.
Step 4: Funding and Financing
Identify your initial expenditures and investigate funding possibilities, including personal savings, bank loans, grants for small businesses, and investor searches.
Step 5: Menu Development and Outsourcing Suppliers
Create a menu that appeals to the broad client population in Chicago while reflecting your brand. Always use ingredients of the highest caliber from reputable vendors to maintain consistency and freshness.
Step 6: Staffing and Hiring
Establish a talented, committed staff that shares your company's values. Hire seasoned servers, cooks, chefs, and other crucial employees.
Observe all the applicable labor laws, such as those relating to minimum wage, employee benefits, and workplace safety.
Step 7: Marketing and Promotion
Create a strong marketing plan to raise awareness and draw in clients. Use a website, social media, and meal delivery apps to reach a larger audience. Interact with regional food bloggers, influencers, and media outlets to create buzz.
Step 8: Food Safety and Health Regulations
It is essential to maintain strict standards for food safety and cleanliness. Follow the rules established by the Chicago Department of Public Health (CDPH), which include routine inspections, hygienic food handling, and employee training.
Obtaining a Food Handler's License
An essential stage in starting a food company in Chicago, Illinois, is getting an Illinois Food Handler's License.
With this food handler's license, you can be confident that you and your employees know the best ways to keep food safe while upholding strict cleanliness standards and reducing the likelihood of contracting foodborne diseases.
Here's a comprehensive guide on acquiring an Illinois food handler's license and some helpful advice for launching your food enterprise.
Step 1: Identify the Requirements
It's essential to know the precise standards of the Illinois Department of Public Health (IDPH) before applying for an Illinois food handler's license. Anyone who handles, prepares, or stores food needs to obtain this food handler's license.
Step 2: Complete a Food Handler Training Course
You must successfully finish an approved food handler training course to earn an Illinois food handler's license.
Fortunately, several options, including online classes, provide budding entrepreneurs flexibility. Select a training company that is credible and IDPH-approved.
Step 3: Pass the Food Handler's License Exam
After the training program, you should be able to pass the food handler's test. The test evaluates your knowledge and comprehension of food safety concepts.
If you pass it, you'll get a Food Handler's Certificate, an Illinois Food Handler's License requirement.
Step 4: Submit the Application
After receiving your certificate, you can continue with the Illinois Food Handler's License application procedure. To get the required application forms, visit the IDPH website or contact your neighborhood health department.
Step 5: Pay the Required Fees
You must pay the required fees as part of the application procedure. These costs change based on the kind and scale of your food company. To ensure you send in the correct payment, examine the IDPH's charge schedule.
Step 6: Schedule an Inspection
The health department will arrange an inspection of your food outlet once your application and payments have been approved.
A health inspector will evaluate your facilities, tools, and procedures during the inspection to ensure they follow food safety rules.
Step 7: Obtain Your Illinois Food Handler's License
An Illinois Food Handler's License will be given to you once the inspection has been finished successfully. Normally, this license is good for three years. To show your dedication to food safety, publicly display your license within your restaurant.
(FAQ) Frequently Asked Questions:
Do you need a permit to sell food in Chicago?
Yes. Whenever perishable food is served or sold to the general public, an Illinois Food Handler's License, called Retail Food Establishment License, is necessary. Keep in mind that only commercial establishments will receive a Retail Food License.
How do I become a food vendor in Illinois?
To become a food vendor in Illinois, aside from getting an Illinois Food Handler's License, you must prepare your facilities for inspection, complete the application from your local public health agency, and examine all food safety regulations. You may get your public health permit after passing the inspection.
Can I sell food on the street in Chicago?
Chicago offers three different licensing categories for street vendors: Peddler, Mobile Food Dispenser, and Park Concessions. Each has unique operations and features, offering various benefits and drawbacks.
The Bottom Line: What We Know
Opening a food business in Chicago offers rewarding opportunities for passionate entrepreneurs. Thorough research, legal understanding, strategic location selection, and effective marketing are crucial to success.
But most importantly, ensure you have already obtained an Illinois Food Handler's License.
This license is vital, ensuring adherence to food safety standards. Maintain cleanliness, prioritize staff training, and comply with regulations to protect customer health and safety.