6 Tips To Dominate Local Search Rankings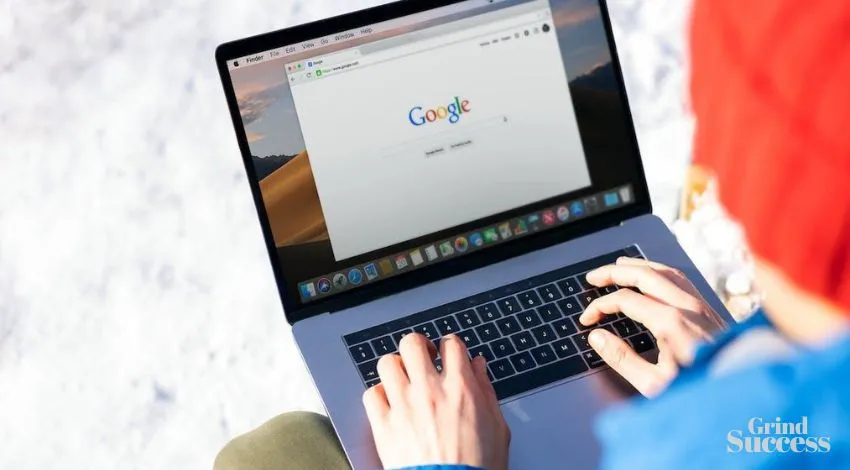 In the digital world, there's a lot of noise regarding commercial marketing. Every business is constantly looking for new and better ways to attract customers so they can increase sales and generate more revenue.
And with all industries and potential customers quickly transferring to online platforms, what better avenue than to explore it?
According to a survey, around 63 percent of individuals use multiple devices to go online and search for local businesses. Even more astounding is that 80 percent of these searches result in a transaction.
These statistics signify the importance of building your online presence and ranking well in search engines to grow your business.
In fact, with thousands of new small businesses and startups getting launched daily, doing everything to stand out among the masses has become especially crucial.
It's also vital to realize that while your brand must rank well in search engines, it's better to dominate these results in local searches. This approach increases the chances of selling and promoting your business to customers within your area.
But then, how do you dominate these rankings? How do you determine what people are searching for and what they expect to find? To answer all these questions—and more—we list six tips to help you achieve your objective.
1. Use relevant keywords
Keywords are certain terms or phrases that potential customers enter into a search engine when looking for a relevant query.
By merging these words in your website content, you can improve the chances of users coming across your business. Using long-tail keywords with location modifiers is more beneficial to make the search more specific to your business.
So, for example, if your company is healthcare-related and you want to do local marketing for doctors, make sure you add the neighborhood name, city, and other relevant terms as keywords.
You can add keywords to your website content by including them in titles, subheadings, meta descriptions, or even the body text. However, try not to force several long-tail keywords in one blog, as this can make it seem unnatural and have the opposite effect of what you're hoping for.
2. Optimize your content
Posting only high-quality and first-rate content on your business website can help you move up the local search rankings within no time.
While most of your posts will focus on your products and services, experts also recommend including some material regarding current affairs.
This engages the community and increases digital traffic on your website, making it easier to dominate rankings. To make your content more versatile and interactive, you can include videos, infographics, jokes, or one-liners to stand out.
It's important to understand that by failing to optimize your content for local customers, you'll likely only get generic leads. Due to geographical restrictions and constraints, your business probably won't offer services to them and, therefore, won't result in any transaction.
3. Make your website smartphone-friendly
In this multi-screen world, almost every individual has two devices—a smartphone and a laptop or desktop computer. However, out of the two, users engage in smartphones throughout the day and often for long hours.
Within a short period, these hand-held devices have surpassed the use of computers, with more people preferring to browse, research, and even shop on their phones. Due to their increasing popularity, it's essential to optimize your business website in a way that provides an enhanced experience to smartphone users as well.
Software design features like augmented design, functionality, touch navigation, and layout to fit a smaller screen can make huge differences. Besides allowing customers to surf the website easily, it leads to longer user sessions and low bounce rates—all of which can improve your rankings for search engines.
4. Leverage internal and external links
Another strategy to improve your local search ranking is to leverage internal and external links on your business's website. Internal links direct a user to a page within your website.
In contrast, an external link navigates the reader to another reputable website unrelated to your business. Although this may seem counterintuitive since you don't want potential customers to move away from your website, it's an efficient approach.
This is because linking content to reliable and trustworthy sources makes you more "visible" to the search engines and helps them figure out what your content is about.
This strategy can also be doubly beneficial. If another website or business includes external links to your website, you can have increased engagement through that as well. In such cases, including valuable and relatable content with hard facts on your website improves the chances of getting backlinked.
5. Claim local listings
Popular search engines and online directories such as Google My Business or Yelp allow businesses to make online profiles and create a digital presence in their industry. You start by creating and verifying your profile and adding relevant, accurate information related to your business.
Always stay consistent and up-to-date with names, addresses, phone numbers, business hours, and website URLs to ensure these directories verify and certify you. Any inconsistencies in these details or adding wrong data can result in poor customer engagement and possibly removal from these digital indexes.
By claiming local listings, you can enhance local search rankings and ensure your business's name pops up every time a user looks for related products in your locality.
6. Ask for customer reviews
Many search engines give particular emphasis on customer reviews and consider real-time feedback as an essential ranking factor, especially when it comes to local businesses.
Since positive and encouraging comments from your customer base indicate trust in your business's quality and services, they improve your chances of dominating rankings.
The quality of customer reviews affects your business gets ranked in local searches. More positive feedback will boost your website's visibility.
Therefore, it may help to ask your customers to leave reviews or feedback every time you make a sale. This way, you can attract new clients and ensure your ranking remains on top.
Conclusion
While all these tips regarding optimizing your content and using the right keywords are essential, they won't make much difference if you're inconsistent with your efforts.
With many new businesses launching, it's vital to keep updating your website regularly and always have top-notch content to post. Failure to do so will result in low customer engagement and site visits, ultimately leading to lower rankings on search engines.
The ability to dominate local search rankings is undoubtedly the most powerful tool a business can have today. Even if you find navigating digital marketing tools a tad complicated, use these tips above to guide you and make things easy for yourself.
Because while the process may seem challenging at first, it won't be long before you get the hang of it and are ready for a new marketing campaign.