5 Online Marketing Tips To Help Grow Your Business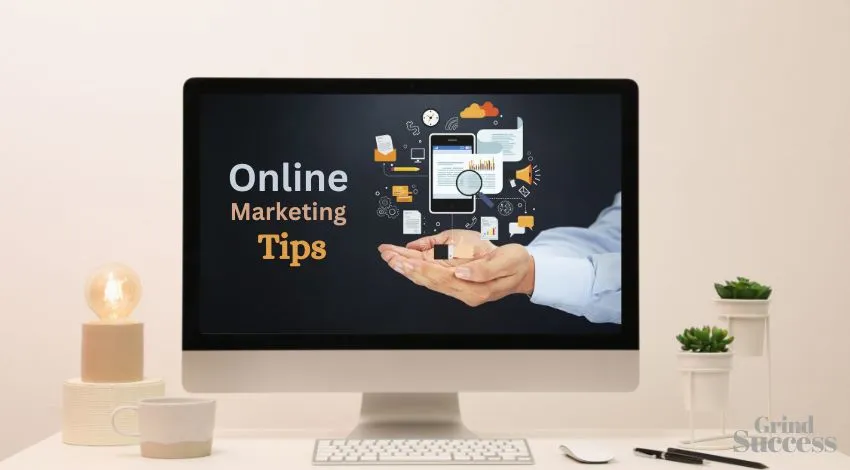 1. Google My Business
Google My Business capitalizes on the Google Search and Maps features to help people find businesses. It is a free platform worth adding to your digital marketing strategy since you can use it to manage your profile across all related platforms.
With the business profile, your company can leverage Google Business Listings by posting vital information like operating hours, location, and contacts.
The platform also has some social media utilities where you can share videos and photos. Google My Business also shares insights on how you can ensure customers find your business online depending on their geolocation.
The platform also allows you to incorporate URLs to your company website, wheelchair access compliancy, Wi-Fi availability, and other attributes.
2. Blogging
Result-driven marketing includes the development of informative content that help generate leads. Marketing researchers say blogs get 67% more leads than any other content marketing strategy.
They add that marketers who churn out relevant content (valuable) are 13 times more likely to get positive returns on investment. Thus, it is worth angling your marketing more towards content generation with a focus on blogging.
You can share personalized material on your business blog and ensure that it is part of your digital marketing efforts.
It is a tactic that can help with lead generation for your company website thanks to the backlinks you create and incorporate in your blog.
Take a look at surplus.net for a great example of a business taking advantage of blogging 
3. Social Media Marketing Strategies
Social media platforms play a significant role in today's digital marketing. They are crucial in forming and growing a fanbase that you can leverage to increase sales. You can share information about your products or services via adverts, which is direct communication with your target audience.
Those who follow you on your social accounts can also like and share your content with others. Hence, it is a free and effective resource worth exploiting; a marketing tool and sales platform rolled into one.
Popular social media platforms that companies leverage include LinkedIn, Facebook, Reddit, Pinterest, Snapchat, and Twitter. But which proves effective depends on your target audience.
Facebook, Instagram, and Pinterest, for example, are excellent choices for your social media marketing campaigns if your marketing is photography-centric.
On the other hand, LinkedIn, Reddit, and Twitter will be ideal for a digital marketing strategy.
Facebook sites are at the helm and are the undisputed champ for social media marketing, having over 2 billion monthly users.
Therefore, Facebook Ads can offer significant returns for your marketing campaign because you take advantage of adverts targeting a specific audience. Instagram is a distant second, having 500 million monthly users, but with a 58% higher social engagement rate than Facebook.
4. Search Engine Optimization
Optimized content on your business blog, website, and YouTube channel helps search engines improve lead generation based on user searches.
Search engine optimization is the blood fueling your organic traffic growth leading to a higher ranking on SERPs (search engine result pages). Consider focusing on the following three optimization strategies for your website:
5. Email Marketing
Email marketing can bolster your outreach efforts. Most consumers get several emails from marketers. It is a tactic you can employ to help convert your leads into customers.
Start by creating a plan focusing on personalized emails for every recipient. Use a legible and responsible design for the emails to be easy to access on mobile and desktop platforms.
You can utilize online tools to create an elaborate email marketing campaign that lets you efficiently send emails to your consumer base or subscribers.
Some of the tools can let you access analytics to help you find out how many people subscribers you have, unsubscribes, and those who read the emails.