Important Objective of Pradhan Mantri Mudra Loan for Businesses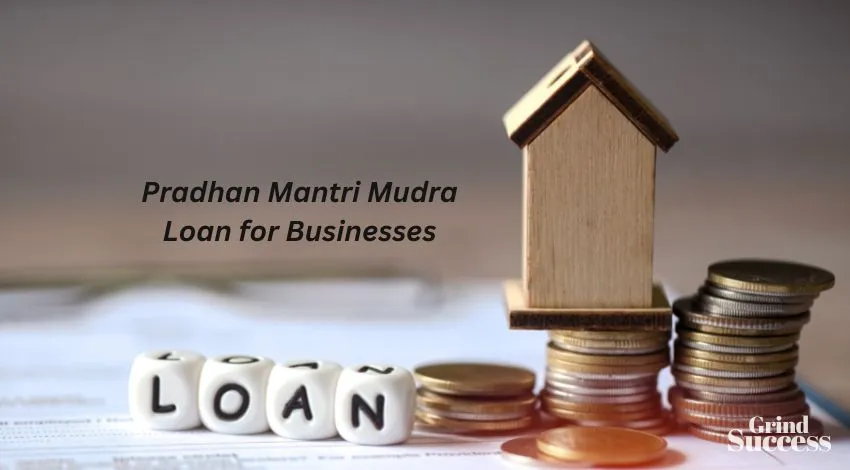 Without adequate capital, establishing a business is next to impossible. However, when it comes to securing funds for day-to-day operations, many small and medium-sized businesses are still finding it very difficult.
To alleviate their inability to secure funds, the government of India came up with the Pradhan Mantri MUDRA Yojana (PMMY).
If you're a cash-strapped business owner or are planning on starting up a business venture on your own, you can consider applying for a MUDRA loan. Wondering what it is and the purpose of such a scheme? Here's everything you need to know about PMMY.
What is the Pradhan Mantri MUDRA Yojana (PMMY)?
Launched by the government of India on April 08, 2015, the Pradhan Mantri MUDRA Yojana is a credit facility scheme designed to provide micro, small, and medium enterprises with access to loans.
The scheme is implemented via a dedicated corporation set up for this purpose – the Micro Units Development & Refinance Agency Limited (MUDRA). MUDRA, along with participating financial institutions, offers businesses loans of up to ₹10 lakhs through PMMY.
The financial institutions empowered to provide MUDRA loans to businesses include scheduled commercial banks, small finance banks, Micro Finance Institutions (MFIs), Rural Regional Banks (RRBs), and Non-Banking Financial Corporations (NBFCs).
Businesses desirous of obtaining loans under this scheme can either directly approach the partner financial institution or apply for them online through a dedicated portal.
What is the objective of the Pradhan Mantri MUDRA Yojana?
In India, non-corporate micro, small, and medium-sized enterprises have always had trouble securing loans from financial institutions. And so, these businesses were left with no other option but to approach the unorganized lending sector, which is notorious for charging exorbitant rates of interest.
Such extortionary practices of the unorganized lending sector led to many businesses becoming unsustainable in the long run due to the intense pressure associated with servicing the loans.
In a bid to put a complete stop to this extortionary practice, the Pradhan Mantri MUDRA Yojana was launched. The primary objective of this scheme is to make credit freely and easily available to businesses and MSMEs so that they're given a fair chance to grow and develop their operations.
Through multiple MUDRA loan products, each designed to satisfy different business requirements, the PMMY hopes to bring about economic success and financial security to the MSME sector.
Apart from this, the scheme has a few other objectives as well. Let's take a quick look at what they are.
What are the Different Kinds of MUDRA Loan Options Available?
Currently, there are three different loan options offered under the Pradhan Mantri MUDRA Yojana, namely Shishu, Kishor, and Tarun. Here's a closer look at each of these loan options.
1. Shishu Loans
Micro businesses and enterprises looking for funds to establish their business operations can avail of a Shishu loan under PMMY. The maximum amount that entities can avail under this category is capped at ₹50,000, with Shishu loans also being eligible for an interest subsidy of about 2% for 12 months.
2. Kishore Loans
Small and medium enterprises wanting access to funds to secure their day-to-day operations can avail of Kishore loans. Businesses can get loans ranging from ₹50,001 to ₹5 lakhs under this category.
3. Tarun Loans
The Tarun loan option is designed for medium-sized enterprises looking to expand their business. Under this category of MUDRA loans, businesses can get credit ranging from ₹5 lakhs to ₹10 lakhs.
What are the Eligibility Criteria for the Pradhan Mantri MUDRA Yojana?
Getting to know the eligibility for MUDRA loans can give you the information you need to determine whether you qualify for the credit facility or not. Thankfully, the eligibility criteria for borrowers are quite relaxed. Here's a quick look at what they are.
In addition to these two basic criteria, the partner financial institution with whom you apply may have its own eligibility for MUDRA loans that you would have to satisfy. Therefore, it is a good idea to get in touch with the respective bank for more information regarding your eligibility.
Conclusion
As you can see, the Pradhan Mantri MUDRA Yojana is a very useful and accessible credit scheme that small, non-corporate businesses can make use of. That said, here's something that you need to know. Depending on the financial institution you approach, the interest rates on MUDRA loans may vary.
And so, if you wish to avail one in the near future, it is advisable to compare multiple loan offers from various partner banks. This way, you can easily determine the one that's more beneficial for you.
---