Why Should You Sell Your House for Cash?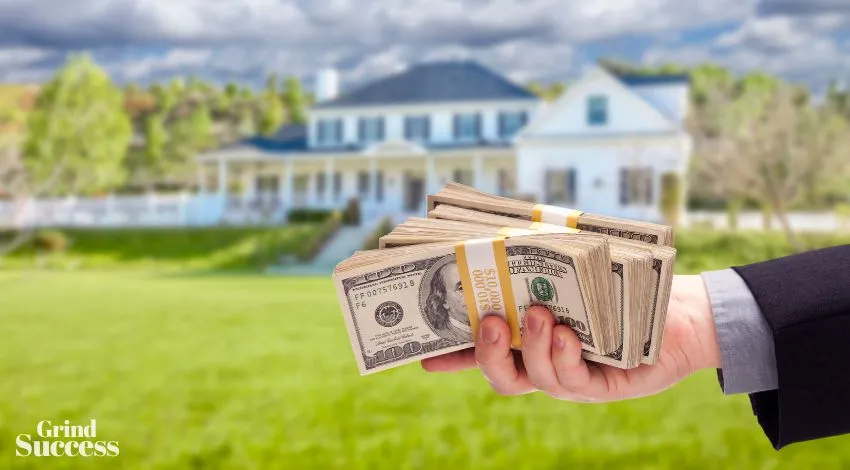 If you have ever put your home on the market, you will know from that experience that selling a house is far from a walk in the park.
It is not only time-consuming but also involves so many things such as making repairs and renovations and then listing it and conducting home showings.
However, you could enjoy a hassle-free sale if you choose to sell your house for cash instead of going down the traditional route of listing it with realtors, preparing the property, and staging it for potential buyers to view.
You may need quick cash or just want to relieve yourself of the burden of owning a home you no longer need or you can no longer afford to have. Selling to a cash buyer may be the best decision you can make.
What does it mean to sell your house for cash?
When we talk about selling your house for cash, we mean selling it to a buyer who has ready cash on hand to pay the entire value of the property without relying on a mortgage or bank loan or selling another property to secure funding.
Without the need to go through financing processes, the buyer can settle the deal faster, often closing the sale in the weeks after you accept their offer.
What are the benefits of selling your house for cash?
Are you wondering if selling your house to a cash buyer instead of using the traditional method of listing with a realtor is a good idea?
Then, below are some of the benefits you could get from selling your house for cash to reliable property investors such as Home Flippers or other individuals who buy homes for cash:
1. You may not need to do repairs
One of the best things about selling homes for cash is that most cash buyers buy your property as-is, without requiring you to make repairs or carry out renovations.
These buyers look for houses in any kind of condition and buy them at a fair price, then renovate and give them a great facelift and sell them at higher prices making tidy profits.
If you don't have funds to pay for repairs, cleaning, and other improvements or don't want the hassle involved with it, then sell your house for cash to a buyer who doesn't need you to do anything on the house.
2. You get quick cash for your home
Most of the time, people sell their homes because they need to get quick cash or have some urgent issues to settle such as a divorce or relocating after a job transfer.
If you're in such a situation, you can invite companies that buy homes for cash to make you offers and accept the best one. After that, the buyer embarks on the paperwork and pays you within a few weeks allowing you to move on.
3. There are few chances of the sale falling through
One major challenge of selling your house the conventional way where you list it with realtors and wait for potential buyers to show up is that buyers may cancel the sale at an advanced stage.
They may find better properties or their financing, say loans or mortgages may be rejected, forcing you to go back to the drawing board.
Luckily, selling your house for cash spares you such uncertainties because the buyer has ready cash, and once you accept their offer, they settle you within weeks after completing the paperwork.
Conclusion
It is certainly worth considering if you can sell your house for cash because doing so has many benefits such as a hassle-free sale that does not involve repairs and renovations most of the time, fast settlement, and fewer chances of the sale falling through.
However, your property may not fetch as much as it could when you sell the conventional way, so you should weigh your options and decide accordingly.