California Business: Opportunities and Challenges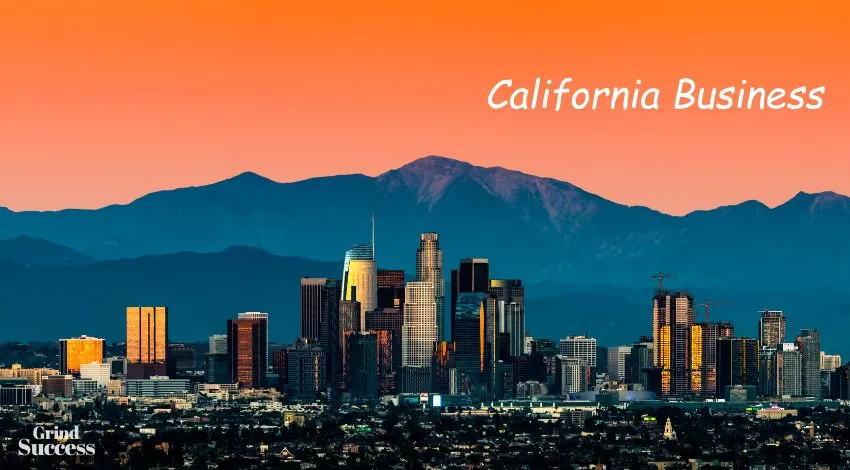 California is a great place to start a business. California offers many benefits to businesses in all industries. It has a robust economy and diverse cities.
The Pros of Setting up Your Business in California
California is our most popular state for a good reason. It offers prestige, easy access to America's entertainment and tech capital, beautiful natural scenery, and a pleasant climate all year round.
It could be the perfect match for your business. Let's look at the benefits of setting up your business in California.
#. Nation's Largest Economy
California is a great place to locate your business. Why? It has the fifth-largest GDP on an international scale.
Golden State has a thriving industry sector. California's economy has a solid foundation, from agriculture to filmmaking, STEM advances to tourism.
California also has a strong manufacturing and life science presence. You can find a niche for any specialty in this state.
California is also the most populous of all the states. This market is huge and offers incredible opportunities.
California is home to many popular tourist destinations and a number of desirable cities for transplants. California is home to many well-known cities, including San Diego, San Francisco, and Los Angeles.
Californian commercial property is therefore associated with prestige and connectivity around the world.
#. Skilled Workers
California's post-secondary system is a major factor in the state's position as a leader in innovation and development. Its labor force is therefore highly-skilled and in high demand by the corporate sector. The state has a high cost of living but it continues to attract young talent.
Nearly all of the state's students are pre- or post-graduate. The state is home to some of the most prestigious colleges in the country, such as Stanford, Berkley, and CalTech.
California's diverse and talented workforce is another reason for the state's popularity.
California has a number of prestigious universities that attract a diverse range of talent from around the world and locally each year.
This gives businesses an advantage in growing. When starting a new business in California it is important to remember that the labor market in California is highly competitive, and employers must offer higher wages than in most other states.
Supporting Small Businesses
California has millions of small business owners, and they are encouraged to grow as these businesses are important drivers of economic growth in the Golden State.
Small businesses in California may also find it difficult to stay in compliance because regulations are constantly changing.
California Business Challenges
To say the least, running a successful business in America is not easy. California's business owners face additional challenges, despite the abundance of opportunities.
#. High operational costs
California's businesses face more than just tax challenges. California has some of the highest energy costs in the country. Rents and sales of homes in California are also at an all-time high, regardless of whether you have your business in a commercial space or in your home.
California is 49th on the list of overall costs of living. Only Hawaii is more expensive. This can have a negative impact on your business's costs and the ability of customers to purchase your products.
You may also find it difficult to hire top managers from outside the state. What will it cost you to pay more to retain and attract your key employees? If you are just starting out, this will be something that needs to be built into your business plan and budget.
#. Economic Conditions
Californian businesses are not the only ones who need to be concerned about this one. The recession is already affecting many parts of the globe. Economists warn that this could hit our shores in the first quarter of next year.
The recession in America has existed for many years. Consumers and businesses across the nation are unable to spend money due to an annual inflation rate that is currently around 8 percent.
Start a Business in California
California, with its 39.2 million residents and thriving economy, is still a land of opportunity for those entrepreneurs who are interested in starting their own businesses. Launching a company in California is easier than you think.
#. Decide what type of business you want to start
There are many different types of startups. What type of business would you like to start? You will need to find a market for your products or services, and then figure out how to meet that demand.
Will you be running your business from home, or will you require an office to meet clients? Do you want to start a brick-and-mortar business, where location is a major factor in its success? All of these are viable business models. Choose the one that is best for you.
#. Create a Business plan
Your Business Plan is your roadmap for launching and operating your business. Business plans usually include an executive summary and company description.
They also contain business goals, findings from market research, estimated startup costs, and a financial plan to fund and operate the business.
Select Your Business Entity
California allows you to start different types of businesses. Small businesses tend to prefer limited liability companies and sole proprietorships.
Certain types of startup companies can benefit from limited partnerships, general partnerships, and limited liability partnerships.
Choose a business name
You might already have an idea for a name or you may still be experimenting with some. California has a search portal that allows you to check if a name you are considering is already registered.
You can reserve a name for your company, LLC, or LP for up to 60 days for a $10 processing fee through the California Secretary of state's (CSOS bizfile website).
Prepare to pay and collect taxes
California has several agencies and programs in place to oversee the collection and administration of taxes. California businesses also have to pay federal taxes.
California Tax Service Center provides a complete breakdown of tax deductions, credits, and taxable income. The California Department of Taxes and Fee Administration provides additional information about rates for 37 types of taxes and fees.
California's business tax regulations can be complex. It is best to consult an accountant in order to understand the taxation requirements and regulations for your new company.
Get Licenses and Insurance
To start a small company, every company must meet certain requirements. These requirements can vary depending on the industry, location, and type of business.
Insurance protects companies and minimizes financial risks for you as the owner but also your customers. Some cities may require that you maintain certain types of insurance in order to receive a local license.
Errors and Omissions Insurance in California can protect your business from claims arising out of negligent actions or insufficient services.